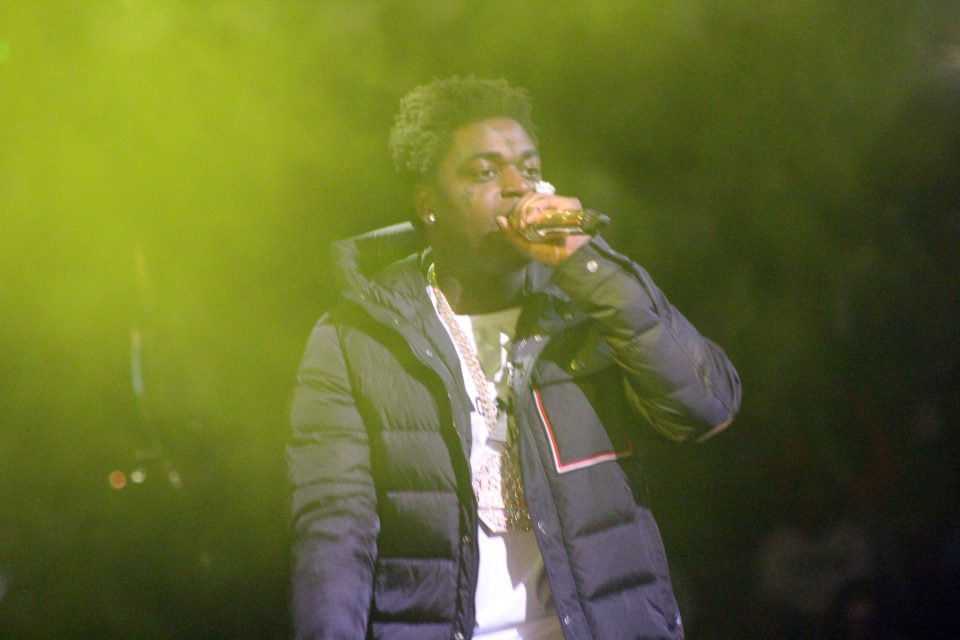 Troubled rapper Kodak Black is back behind bars for yet another alleged infraction of the law.
The "Tunnel Vision" emcee was stopped in South Florida and arrested for being in possession of powerful prescription medication and other infractions, TMZ reports.
The Pampano Beach, Florida, born lyricist, whose real name is Bill Kapri, was pulled over in Fort Lauderdale for having illegally tinted windows. Eventually, the cops searched the car and reportedly found 31 Oxycodone pain pills without a prescription and nearly $75,000 in cash. 
The officers also discovered that his license and registration were expired.
Trouble continues to find Black He had his federal prison sentence commuted on the last day of Donald Trump's presidency in January of 2021. He was locked up for falsifying information on his registration to obtain a gun. In February 2022, Black was shot in the leg following a verbal altercation outside of a Justin Bieber party during Grammy weekend in Los Angeles.
Before that, he was arrested in 2018 for grand theft and child neglect. Black was also arrested in 2017 for violating his probation and failing to complete anger management classes. He has also been accused of sexual assault on several occasions.