Angela Simmons has social media all hot and bothered on Monday morning after viewing photos of the socialite modeling in a barely-there bikini.
Fans gushed as Simmons, 34, walked in the Matte Collection fashion show during Miami Swim Week in a lime green, two-piece swimsuit.
Simmons was quite impressed with her own showing as she posted photos from the event three times while captioning one of the posts: "Raw no edit, REAL bodies matter …"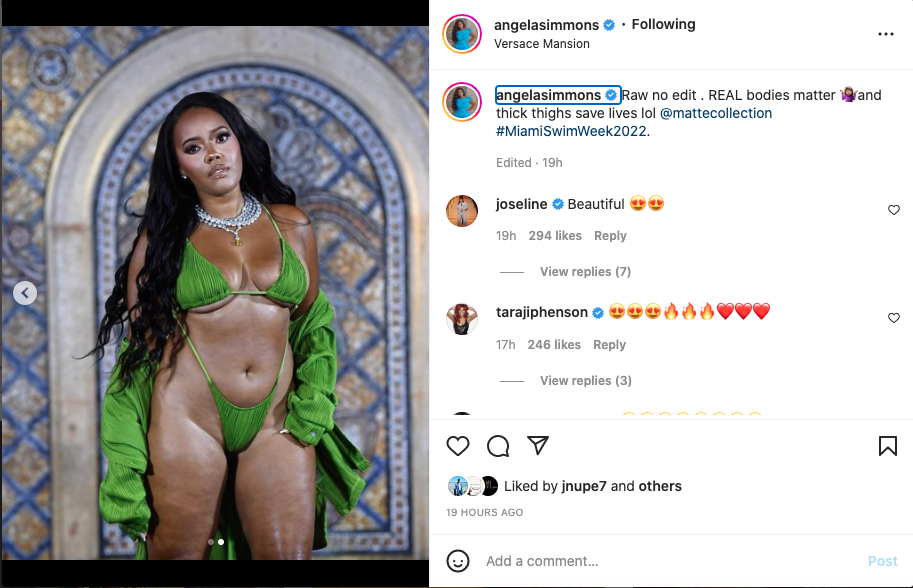 Fans' sentiments mirrored Simmons' as social media lauded the reality TV star and entrepreneur for keeping it real, literally.
"I really love that Angela Simmons did this because we so programmed on photoshops on pictures so people tend to make fun of how natural bodies are in reality lord knows I love my cellulite dips and marks," one fan wrote.
While another commented, "Angela Simmons is beautiful and ALL NATURAL. That's why some of y'all be downing her because y'all are so used to surgical bodies that when you see a woman whose body is natural you talk down on her."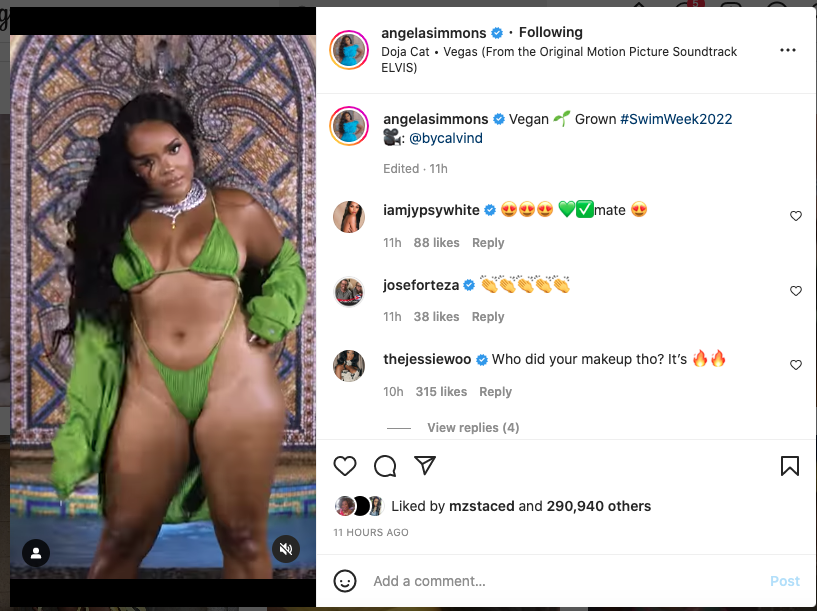 What did Kanye West aka Ye said… i need me one of Russell's niece's i wonder if he meant

Angela Simmons 😍 pic.twitter.com/EYjsoBYYu0

— Bigga Kong ✭ (@homie_straight) July 17, 2022
Just seen them Angela Simmons pics pic.twitter.com/3fXee3mIqu

— TopherThaKid (@TopherThaKid) July 17, 2022
Lord bless me with the confidence of Angela Simmons in my two piece this summer 😩😍! pic.twitter.com/Qdzgexr8wp

— Lit Convos (@ConvosLit) July 18, 2022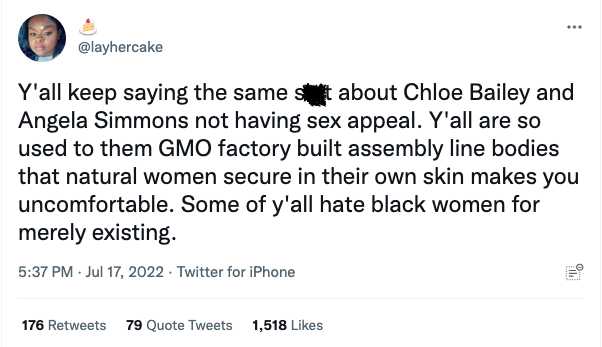 #angelasimmons 🥵🔥💯🥰😋 pic.twitter.com/V4WS6XsbBH

— Brandon Keith (@Brandon8691) July 18, 2022