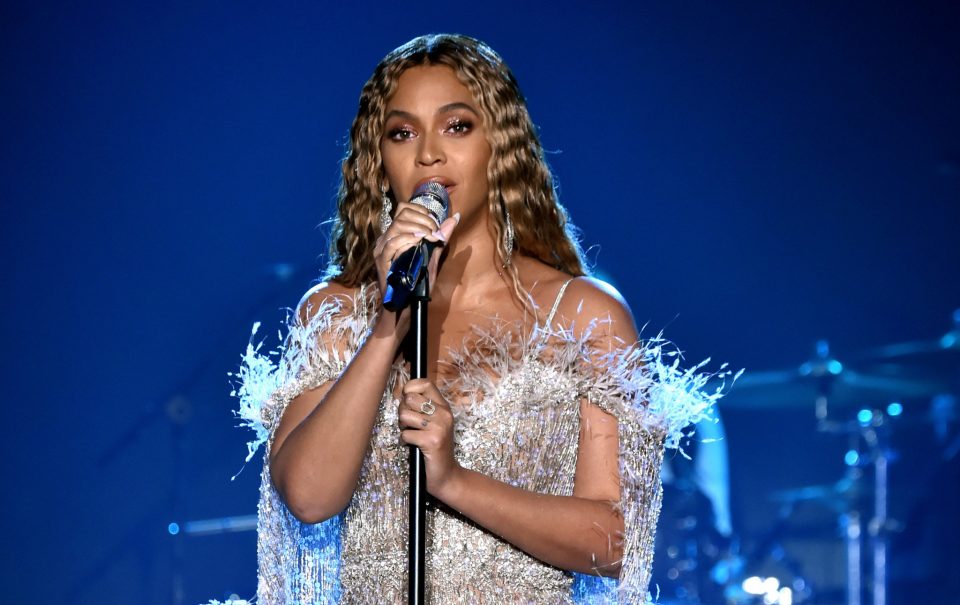 The countdown to Beyoncé's seventh studio album, Renaissance, is in the final eight days. 
To keep her mammoth audience teeming with anxious anticipation, Queen Bey decided to release the playlist for her 240 million Instagram followers that include enticing titles such as "I'm That Girl," "Alien Superstar," "Church Girl," "America Has a Problem," "Pure/Honey" and more.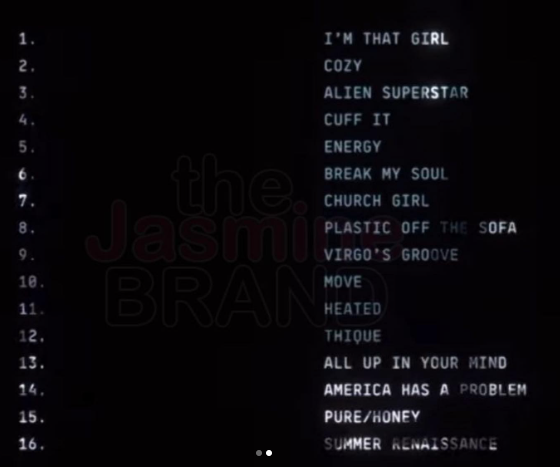 Beyoncé has already released the house music-inspired single "Break My Soul" in June 2022, which bulleted up the Billboard charts and became the pop goddess' 20th single to land inside the Top 10. It also the singer's first Top 10 solo single since her album Formation in 2016, though she last landed at No. 1 with the remix version of Megan Thee Stallion's smash hit "Savage" in 2020. 
Last month, Beyoncé told her fandom she'd release Renaissance on July 29. She also unveiled the album's provocative cover art that has her nearly nude while sitting on a glass horse. 
"Creating this album allowed me a place to dream and to find escape during a scary time for the world. It allowed me to feel free and adventurous in a time when little else was moving," Beyoncé wrote. 
"My intention was to create a safe place, a place without judgment," she continued. "A place to be free of perfectionism and overthinking. A place to scream, release, feel freedom. It was a beautiful journey of exploration. I hope you find joy in this music. I hope it inspires you to release the wiggle. Ha! And to feel as unique, strong, and sexy as you are."