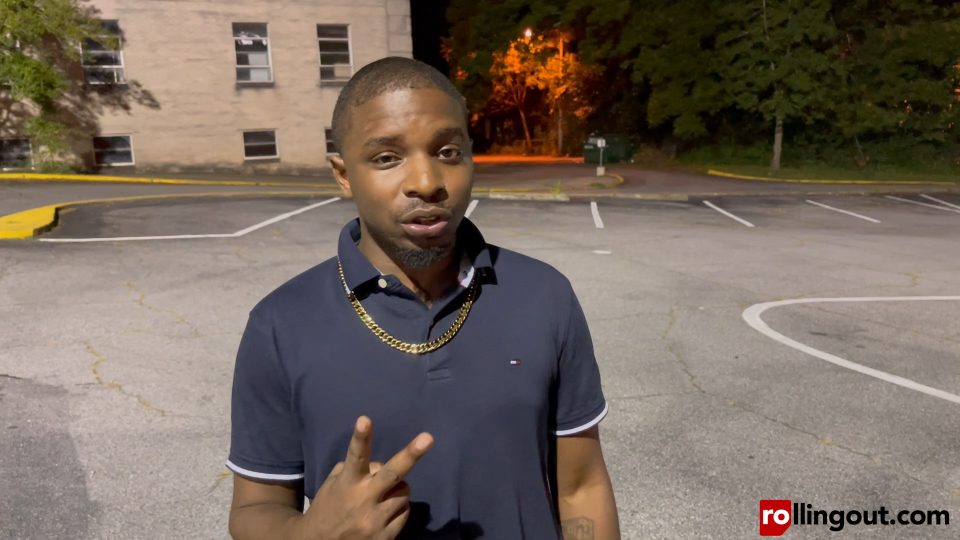 Comedy can be a tough profession.
On the way to stardom, there can be a lot of nights of receiving little to no pay coupled with a constant threat of being canceled, and even worse, getting heckled on stage. For Da Smart Guy, the journey has been just a bit better thanks to DC Young Fly, as he explained to rolling out after hosting comedy night at Chef Aleem's Plated Lounge in East Point, Georgia.
How has the comedy climate been post-cancel culture and post-Will Smith?
I feel like Will Smith really took a tweak to comedy because you shouldn't have to walk on stage to check somebody. You should be able to check on the backstage. Will Smith should have waited, period. That was more professional, and at the end of the day, this is a professional business. Yes, we tell jokes, but behind the scenes, it's not a joke. It's professionalism.
I wanted to give a special shout-out to DC Young Fly. He's a special role model out here doing comedy. … when I first started comedy, I got heckled and DC stood up for me. So if DC ever wonders why I have so much respect for him, that's why. For you to be there in a moment where I needed you the most was so pivotal. I mean, I don't give a f— who heckled me. You know, f— him. I don't give a f—. I got my own room. F— you, n—-. So at the end of the day, I see comedians doing what they're doing, but DC Young Fly is really killing the game. That's really who I want to show my respect to.
What happened with DC Young Fly? How did he defend you?
I was talking about getting evicted from my apartment. I [had] just started out, I was like, three, four months in, but me and my baby mom was going through something and we got evicted. However, I was talking about it, and … I'll call out the comedian, OD Odell. He heckled me, and I don't respect him. I don't care about him, but I respect him as a comedian. You can go ahead, do your craft or whatnot. But at the end of the day, I still won't forget how you made me feel. Like Maya Angelou said, "People may forget what you said, forget what you did, but people will never forget how you made them feel." … and I will never forget that moment. For him to be a comedian, for us to heckle each other, that was like Will Smith smacking me in the face.