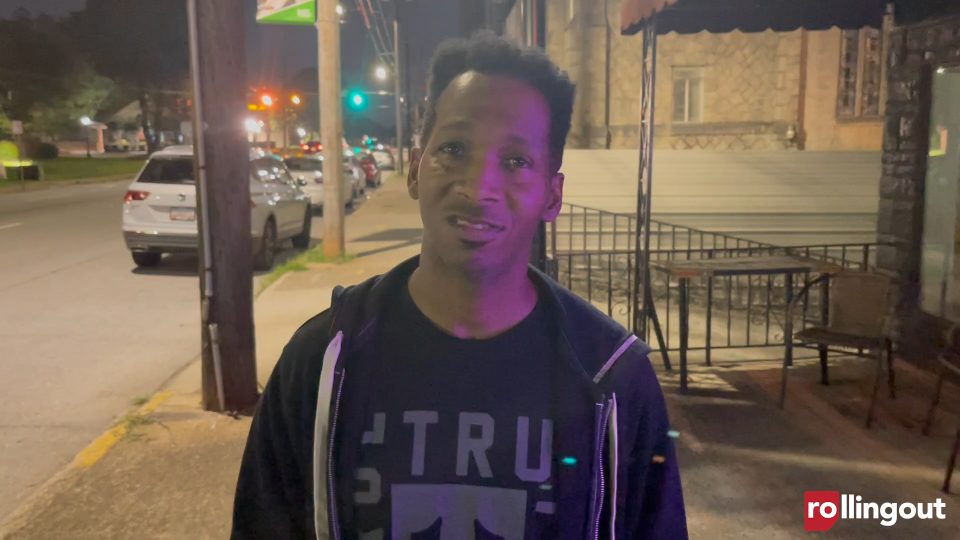 EAST POINT, GEORGIA — Kendall "Shorty" Ward inhales life and exhales comedy.
The veteran comic who is set to tour soon with Michael Blackson, has rubbed shoulders with the biggest names in the genre including Kevin Hart, Dave Chappelle, Mike Epps and Donnell Rawlings. His content is also available on Comedy Central and other national platforms. On July 14, he performed two sets at Plated Lounge's comedy show. The lounge is in an intimate space in downtown East Point, minutes away from the Atlanta University Center and operated by celebrity Chef Aleem. The savvy chef is no stranger to celebrities either. He has prepared meals for everyone from Rick Ross to Justin Bieber.
But I digress, after his second set, Ward, a comedy connoisseur, spoke to rolling out about his career and art form.
How was the Plated Lounge experience?
It was nice. I liked the club. The ambiance is nice, there's a rustic look. It's a nice little hidden gem in East Point. They do comedy on Thursday nights. Two shows at 8:30 and 11:30 … top-notch comedians; Def Comedy Jam, Comedy View, Comedy Central.
When did you first get into comedy?
[I got into it] a while back. Bill Bellamy put me on my first show. He started me and then I just never stopped. All my friends are big-time comedians, Kevin [Hart], Dave [Chappelle], Donell [Rawlings], Mike Epps, everybody.
What is your motivation to keep going?
What keeps me going is free food, drinks … it's just I love to make people laugh. I did a show one time and afterward, a lady came up to me crying, and she was like, "I was going through something when I came and I saw you. And you changed my whole perspective." Then, she gave me a hug. So stuff like that keeps me going.
It can be tough for comedians in both earning respect and getting paid. How have you navigated that?
You're right. It is tough for comedians. For one, the culture is changing because you can't say a lot of s— that you're used to and that you could say in the past. Some people push the barriers and don't care, which is good as well because live comedy is the last art form, I believe. And people need comedy. Y'all need us to make you laugh, to make you forget about the real s— that's going on. Gas prices are high as hell. So you need something to take your mind off. And what better way than comedy; drugs or alcohol … or a little mix of all three?
What is your advice for aspiring comics?
Have fun. Love what you do. Have fun while you're on stage because people can tell when you're nervous. People can tell when you are full of s—. People can tell when you're lying. People can tell when you enjoy yourself, and you have fun. Also, be confident.