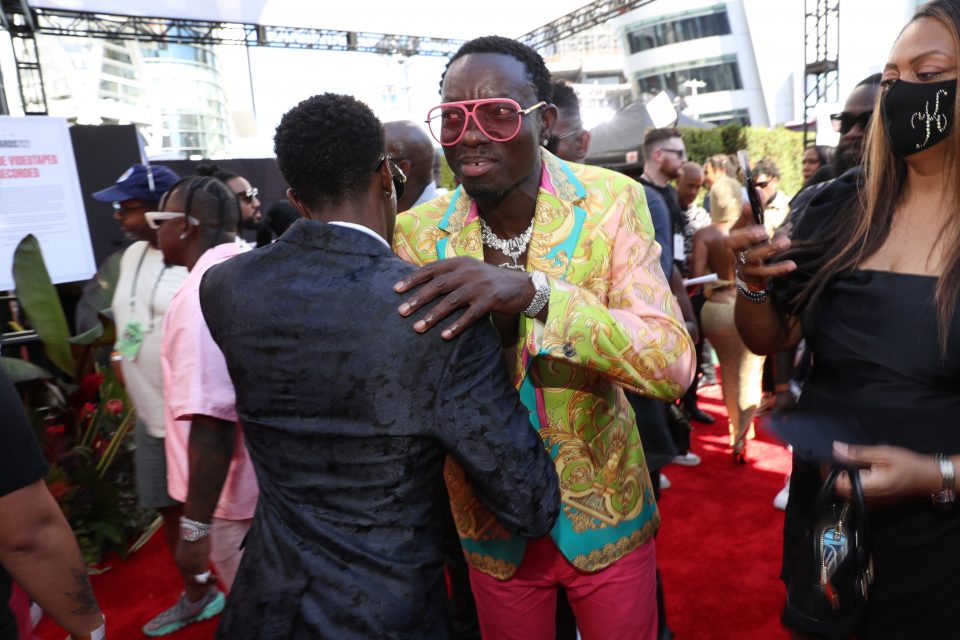 Michael Blackson wants to put an end to comedians being targeted.
The Ghanian comedian told rolling out what he wanted to see at the 2022 BET Awards was no one getting slapped. Of course, Blackson was referring to the 2022 Oscars, when Will Smith stormed on stage and slapped comedian Chris Rock after he told a joke about Jada Pinkett Smith's hairstyle. Blackson was also in attendance at a comedy festival featuring Dave Chappelle, where a spectator jumped on stage and attempted to tackle Chappelle before being removed by security.
"This night was going so great till some unsuccessful rapper tried to stab Dave in a shootout, the neega had a gun with a knife as the bullet," Blackson wrote in an Instagram caption. "Today, he wasn't charged with assault because he bought his gun at Toys R Us and the knife with 200 tickets from Chuck E Cheese."
Below is his full explanation to rolling out.
What are you looking forward to most tonight?
Not getting smacked. It's smacking comedians season, so we got to just wear helmets and do whatever you got to do to protect ourselves. Of course.
But you know, I'm looking forward to Diddy receiving his achievement award. Well deserved, he's been doing his thing for 30 years, so shout-out to Diddy. It's going to be a fun night.