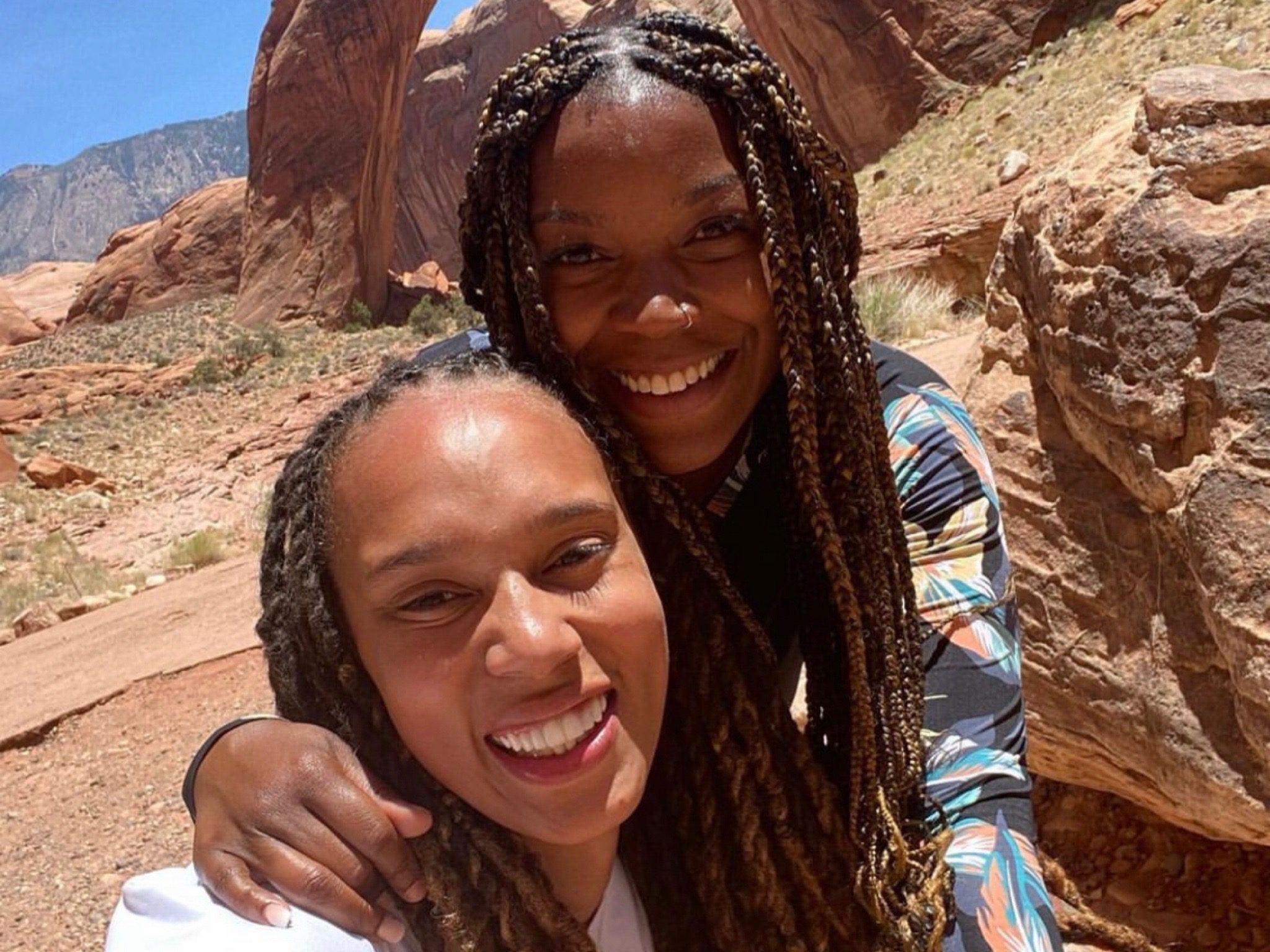 Brittney Griner returned to court in Russia on July 27 for her trial on drug charges.
While she was able to talk to ABC News during a courtroom break, Griner relayed a message to her wife Cherelle Griner, "Good luck on the bar exam," Griner said.
Cherelle told ABC News that she has communicated with Brittney through letters but hasn't spoken to her via telephone since she was arrested in February 2022 at a Moscow airport after Russian officials said they found cannabis oil in her luggage. Since then, Griner has been held in Russia on drug smuggling charges.
From the defendant holding area in the courtroom, Griner held up two photographs in a clear, plastic sleeve, and told ABC News that the pictures showed her wife, two best friends, and her teammates.
Griner testified during her trial that a language interpreter translated only a fraction of what was said during her questioning, and officials told her to sign documents without providing an explanation.
She described making a 13-hour flight to Moscow from Arizona while recovering from COVID-19, and she doesn't know how the cannabis oil ended up in her bag but explained that her doctor recommended it to her. Griner said when she was arrested, she didn't receive an explanation of her rights or access to her lawyer.
Griner could face up to 10 years in prison if she is convicted of transporting drugs.
Griner's trial will resume on Aug. 2.