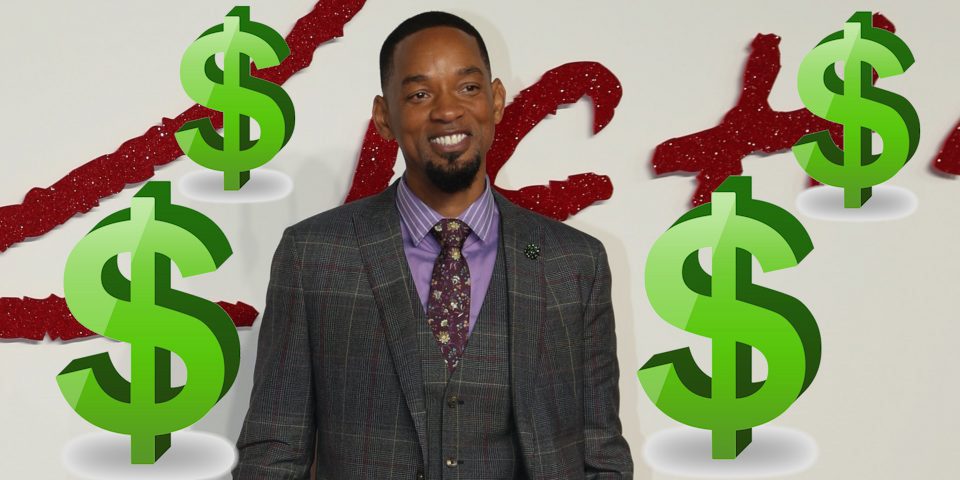 After stewing over the humiliating slap at the 2022 Oscars for the past four months, Chris Rock has finally addressed former friend Will Smith.
During his set at Madison Square Garden with co-headliner Kevin Hart, Rock "made a joke about Smith and the toxic "cancel culture." He told the audience that "anyone who says words hurt has never been punched in the face," "Entertainment Tonight" reported. 
Living legend Dave Chappelle made a surprise appearance at the show that was also attended by the likes of Jay-Z, Questlove, Rock's brother Tony and Rock's girlfriend Lake Bell.
While Rock, Chappelle and Hart were onstage together, Hart presented Rock with an actual goat to signify that he was the GOAT in his mind.
Hart told Jimmy Fallon beforehand that he was going to do it. "I told Dave [Chappelle], I said, 'Hey man, I'm gonna gift Chris a goat at the end of the show.'
"He said, 'What do you mean?' I said what do you mean, what do I mean? I'm gonna go get a goat."
Hart elaborated by saying: "Chris, you know, Chris is a mentor, friend, inspiration, but he's a large part of the reason I am where I am today in my career, just from his advice, his insight, et cetera, and he's my GOAT. Like, he's my guy and I wanted him to feel that and experience … how I feel about him in front of that audience."
Kevin Hart gifts Chris Rock a GOAT 🐐 called … Will Smith! 😂 pic.twitter.com/Pdlembdknv

— Mr. Tshweu (@TshweuMoleme) July 25, 2022
Hart, who is friends with both Smith and Rock, said that the King Richard star was in a better space these days after apologizing to Rock on Instagram. 
"I still love him [Smith], I still love Chris, and, you know, you can't judge a person by one thing. Ultimately, life goes on and people grow, so give him the opportunity to do so," he told "Entertainment Tonight."