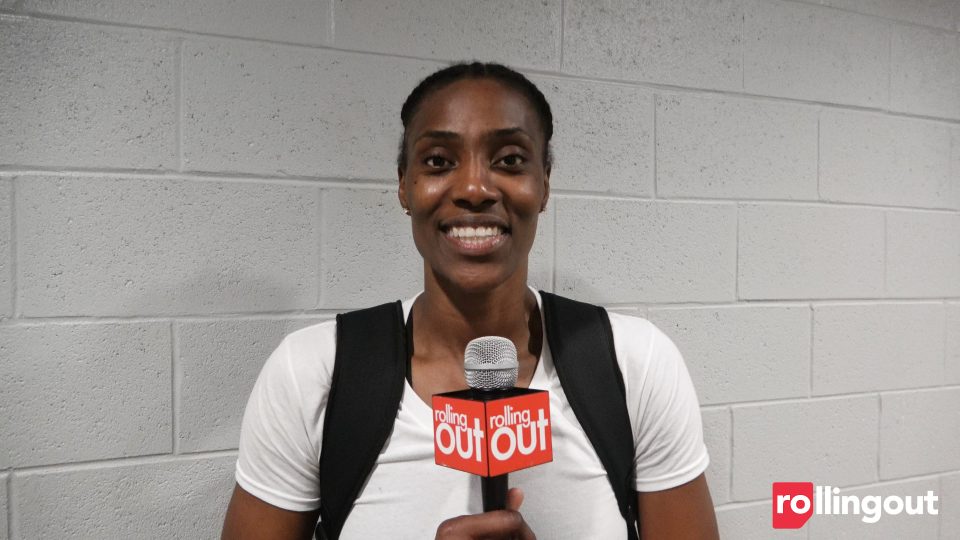 The metro Atlanta area sports community did it right.
When Minnesota Lynx center Sylvia Fowles came down to College Park, Georgia to play her last official game in the area against the Atlanta Dream, the organization saluted her as best it could. During pre-game warm-ups, team co-owner and vice president Renee Montgomery welcomed Fowles to center court with a bouquet of flowers, a pair of custom Nike Air Force gym shoes and a t-shirt of Fowles. Montgomery, who won WNBA championships with Fowles in 2015 and 2017, then urged the crowd to give the legendary center a standing ovation.
Named one of the WNBA's 25 Greatest Players Ever in 2021, Fowles is a four-time Olympic gold medalist, two-time WNBA champion and Finals MVP, four-time WNBA Defensive Player of the Year and 2017 WNBA Most Valuable Player.
"She was a player I liked to watch when I was a younger player," Atlanta Dream forward Cheyenne Parker told rolling out. "I used to watch Sylvia's games, and watch how she worked around the paint. She's always been legendary."
Much has been made about the attention Fowles has received in her farewell season. The center is retiring the same season Seattle Storm point guard Sue Bird is retiring. It has previously been noted the disparity of the coverage Bird, a White player, has historically received more coverage over Black players with similar resumes in women's basketball. Some fans have argued this disparity hasn't gotten better through both legends' final season coverage in the league, but at the very least, Atlanta's organization sent Fowles off the right way.
After putting up 14 rebounds, 12 points and two blocks in a 92-85 win over The Dream on July 28, Fowles stopped by rolling out to discuss her latest farewell tour stop in the South.
How was your final game in Atlanta?
I'm enjoying it. The gifts were great. I think the Dream did a really good job. The shoes were pretty hot. And I was kind of sad. This is my last game here. I have a lot of fans here. And I appreciate the love. So thank you, Atlanta.
What are you going to miss about the WNBA in general?
Just the competitiveness. I love coming out every night and people giving me a run for my money and me having to step up to challenges.