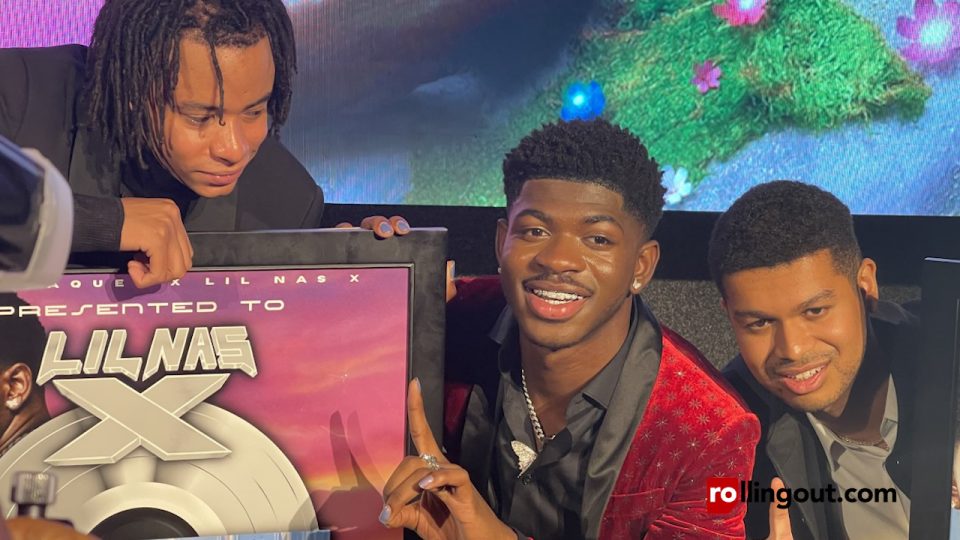 The always opinionated Boosie seemed hurt and very disappointed that fellow Baton Rouge, Louisiana-based rapper NBA Never Broke Again did a collaborative song with Lil Nas X. 
Nas dropped a diss track aimed at Black Entertainment Television in July, which featured NBA Never Broke Again called "Late to the Party (F— BET), after Nas failed to receive any nominations at the 2022 BET Awards.
Nas and Boosie have gone back and forth in the past year regarding Nas' sexual orientation. Therefore, Boosie was taken aback by the Nas and NBA Never  Broke Again collab.
"If I ever see him, I'ma tell him about that. If ever see YoungBoy, I'll tell him how I feel about that. I thought YoungBoy was like me. We represent a certain group of people and what we do affect[s] those people," Boosie told Vlad TV.
"That's why I always try to stay a hundred. I thought he was like me in a certain, a lot of ways. I don't want to talk about it on camera how I feel about it, but if I ever see him, I'll tell him how I feel," the "Wipe Me Down" rapper added.
In fact, Boosie doesn't even want to talk to NBA Never Broke Again and has declined to accept his calls for the time being. Check out Boosie's expression after hearing the question regarding the collaboration.