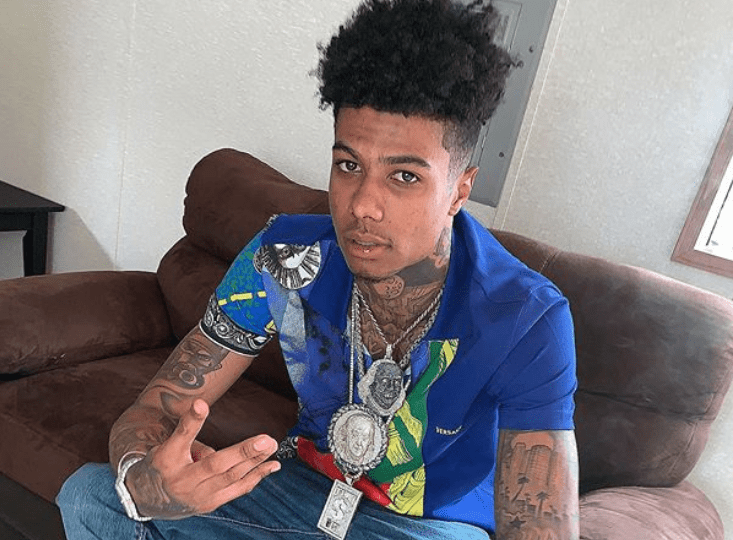 The all-out war between rapper Blueface and his mother has escalated with very vicious exchanges between the two on Monday and Tuesday, Aug. 8-9, 2022.
The rapper's mom, Karlissa Saffold, used her Instagram Stories on Monday to claim that her son Blueface is prostituting his own girlfriend, Chrisean Rock.
"Dam the whole family prostituting this poor girl," Saffold wrote. "Now I feel bad for real. Y'all sent this girl back here knowing she's in harm's way! I bet not here nothing about the next episode from none of y'all. Because y'all sent y'all most pride possession back after seeing her get socked out.
Later on Monday, Blueface responded by denying her comments and claiming he lost his mom to social media clout.
"None  [of what] my mom say[s] is true," he wrote. "I don't even know that lady anymore I lost her to the internet. she just want to be known to get her hair done for free. she ain't even aloud to see her grandkids cuz she lost herself to instagram an nobody want to be ina mix with her."
His mom fired right back by calling him a "p— a– n—-" and claiming their relationship went downhill after he allegedly allowed his girlfriend to beat her up.
"You poor baby sounding all soft," she wrote on her Instagram Stories. "You lost your mom to the internet. You supposed to be a gangsta p… a.. n…… Suck it up and stop acting like you can't finish the play. If you can't see the pass, run the ball yourself. Money turned you into a follower! Ain't no guarantee this weirdo ain't going to fumble it just like you did then you gonna be sitting there looking stupid. Game over."