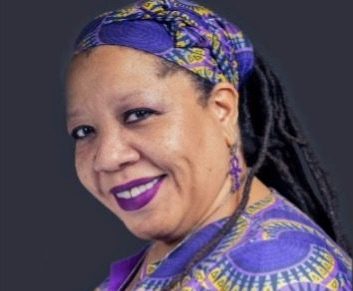 For Southern HIV/AIDS Awareness Day, Gilead is hosting an intimate conversation about sexual health and social justice on Aug. 17 from 6:00 p.m. to 8:30 pm at The Gathering Spot in Atlanta. The conversation will include Grammy-award-winning singer Kandi Burruss and the founder of SisterLove Inc. Dázon Dixon Diallo.
Diallo spoke with rolling out about the event, and why people should attend.
Tell us about this community conversation.
The reason that it's happening, especially this week, is that on Aug. 20, we acknowledge Southern HIV/AIDS Awareness Day, which is a part of a whole series of days that we take a moment out to focus on different aspects of the HIV epidemic, in terms of how many places are still impacted by the virus. This is also important because it's a nonprofit, community-based organization that's been around a long time, and all of our different partners and partnerships are important to us. One of our biggest partnerships is with Gilead, especially through an initiative that they developed a few years ago focused on the South because of the unique situation of the HIV epidemic in the United States being concentrated in the Southern region. With the Compass Initiative, we are active participants, as well as partners for events like this.
Why is it important to have community conversations like this?
We are now 41 years into an epidemic in the United States where there are still folks who are trying to catch up. We're in a challenging time because we have other competing health crises. We have COVID-19, Black maternal mortality rates, respiratory issues, cancer-based issues, and now we have monkeypox. What we know is that we've got a lot of the tools, but I don't think we yet have everything we need to end the HIV epidemic. We have a lot of what we need to end the HIV epidemic, except people's attention, people's ongoing awareness, and awareness raising. We still have people who are not educated about the virus, how it happens, and what it does, so having this event will help.
Why should people be excited about this event?
People should come out to this conversation because HIV isn't the only issue. HIV is a virus, and there are a lot of issues that exacerbate the virus. We can still talk about voting rights and talk about HIV. We can talk about racial justice, education and career development, transportation and housing, and still talk about HIV. Don't think that it's just HIV, it is HIV in the context of Black lives. The second thing I think that will be really exciting is that it'll be held at The Gathering Spot, and you can meet some new people. Coming out to The Gathering Spot with a whole bunch of people with this very centered focus on how HIV is impacting the Black lives in our communities should be appealing. The third reason is that as long as you're learning, you're still living. Come out and learn something.