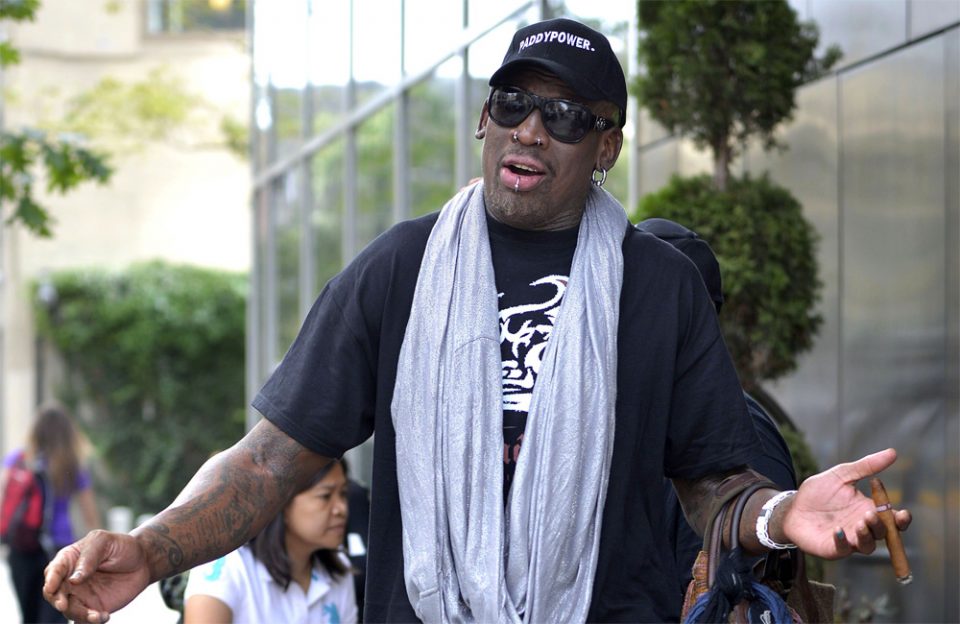 NBA Hall of Famer Dennis Rodman said he is going to Russia in order to try to secure the release of imprisoned WNBA superstar Brittney Griner.
Despite the fact that numerous outlets have reported that Russian government officials have warned the United States that the negotiations for Griner's release remain private, Rodman told a reporter that he is going to enter into unofficial diplomatic efforts with the communist country.
"I got permission to go to Russia to help that girl," Rodman told NBC News at a restaurant in Washington, D.C. "I'm trying to go this week."
The famously flamboyant and controversial NBA legend then added, "I know Putin too well."
Griner has been jailed in Russia since she was arrested in February 2022 after being allegedly caught with traces of cannabis oil in her luggage upon arrival at an airport near Moscow. The WNBA champion and USA gold medal winner has been sentenced to nine years in a penal colony.
It has been widely reported that the Biden administration is working behind the scenes to try to swap Griner and another American for a Russian arms dealer who is imprisoned in the United States.
Rodman, who attained pop culture icon status after wearing a wedding dress and dating the likes of Madonna and Carmen Electra, has also become famous for establishing ties with leaders of countries who have historically had frosty relations with the U.S.
The five-time NBA champ with Detroit Pistons and Chicago Bulls has called North Korean dictator Kim Jong-un "a friend" and a "very good guy." Rodman was reportedly instrumental in securing the release of American prisoner Kenneth Bae in 2014. Moreover, Rodman met with the tyrant and former U.S. President Donald Trump in Singapore back in 2018, NBC News reports.
Neither the White House nor the State Department has responded to Rodman's plans to sojourn to Russia.