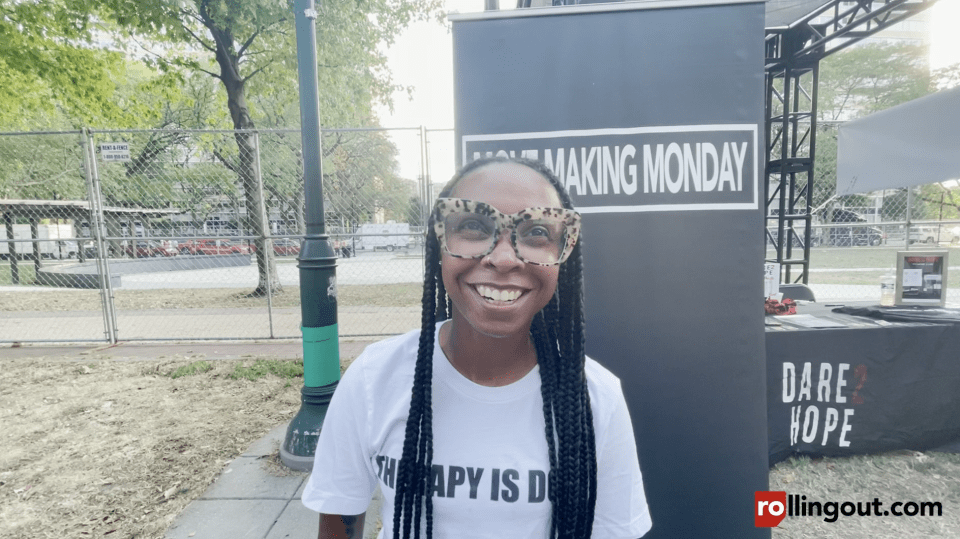 Sarah-Ashley Andrews is the founder of the nonprofit organization Dare 2 Hope. Andrews was present at the Made in America Festival, educating people about suicide and how it affects youth and young adults.
Andrews spoke with rolling out about her organization and what she's doing to push the message forward.
Tell us about your platform.
I started this platform in Philadelphia which is my home. Dare 2 Hope is a nonprofit organization that strives to prevent suicide in young people and adults. I started it because I lost a friend to suicide and I wanted to create a platform where I can educate as many people [as possible] on mental wellness, especially Black and Brown people. I went back to school and changed the trajectory of my life. I became a therapist, and I created a mental health curriculum for kids.
What are some things you're doing to get this message across?
We have digital pamphlets that people are able to download to their phones and have the information. Since I'm a therapist, we're pushing for people to be connected to others in the city. We're also connecting people to other resources such as social workers, and all those things that they need.
How would you describe Dare 2 Hope to someone?
It's more to life. As long as we can let people know that there is light at the end of the tunnel and there's something to live for, I'm happy with that.
How can people find you?
They can follow us on Instagram @Dare2Hope and our website is www.dare-2-hope.org.
If you or someone you know needs help, please contact the 24-hour National Suicide Prevention Hotline at 800-273-8255. You can also contact the suicide text line by sending "HOME" to 741741 to reach a crisis counselor.