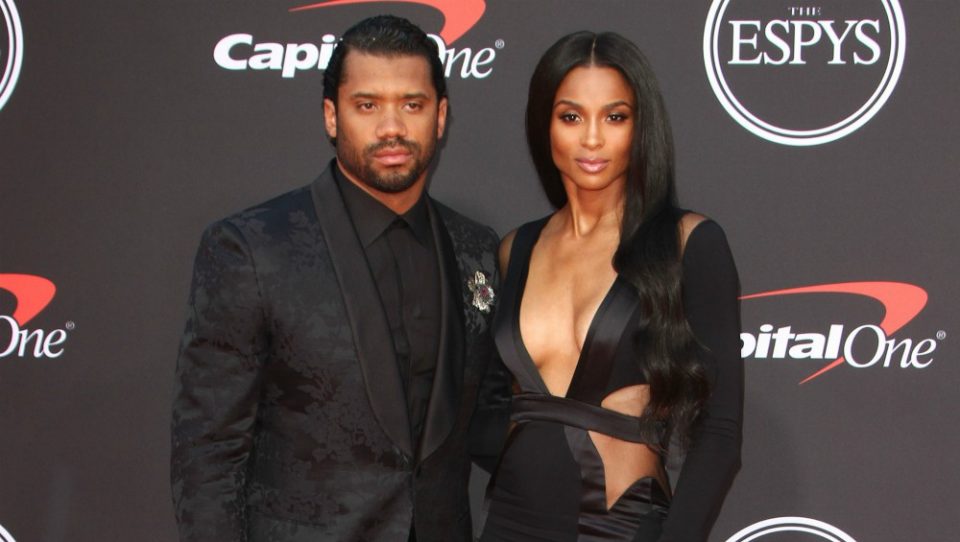 Former NFL player Channing Crowder continues to bash Russell Wilson as "lame" and claims that his wife Ciara would not have married him if he were not rich.
When the host of the popular podcast "Mr. Jay Hill Network" asked Crowder about his scathing comments about Wilson, he did not back down. 
"The Russell Wilson thing. I don't care what this man does, he's lame! I don't need a 'because!'" Crowder barked. 
Crowder then asked Jay Hill, "Is Russel Wilson lame?"
"No he's not lame," Hill answered. "First of all he's an embodiment of what a Black man should be. He's good to his wife…"
Crowder cut him off by spitting out, "That doesn't make you not lame."
A confused Hill asked Crowder, "What makes him lame then?"
Crowder's answer finally revealed the criteria for the term he's been bashing Wilson with  for months.
"Do you wanna hang with this motherf—– on a Friday night? That's what lame means. That's what it is!"
Crowder tried to clarify his denigration of Wilson, saying that the Denver Broncos quarterback has admirable traits on the football field and as a father figure.
"I'll tell you this. Great husband, great father, he took little Future, another man's kid under his wing. That's great. That's amazing. And I respect that and I love it. [He] takes care of his wife, takes care of his parents, does everything he needs to. I respect him," Crowder admitted. 
However, Crowder refused to back down from his previous statement that Wilson is corny in his opinion. 
"The n—a is a f—–g duck … because of how he talks," Crowder said. "You see the videos. You see all the stuff. You see the recent one where he was picking out his suits? He changes up his voice. He's square. It's a big problem, but it's not a problem."
Listen below to Crowder's entire rant about Wilson during his interview with Hill.