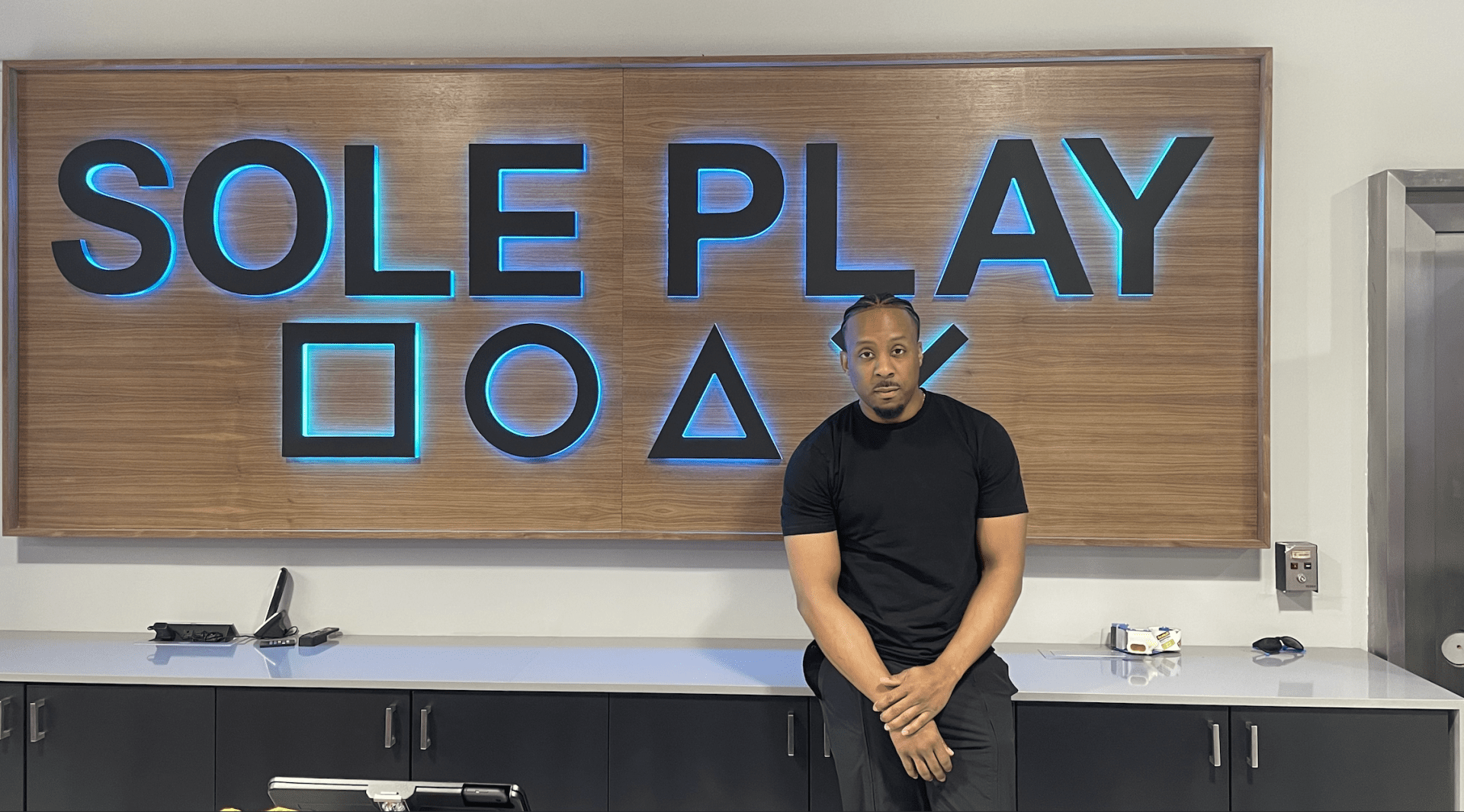 TJ Bennett is the CEO of Sole Play, which is a fashion and gaming store. Bennett's mission is to bring the community together through fashion and gaming and has locations in Lawrenceville, GA, and Decatur, GA.
Bennett spoke with rolling out about Sole Play, and how he thinks they're moving the culture forward.
Tell us about Sole Play.
It's a community impact store. We utilize and leverage some of our influence and our brand partnerships to impact the community. We the culture in itself have a deep love for fashion and sneakers, and again, we leverage that to find different ways to impact the community from that hype, energy, and connection it has with the community, whether it's mental health awareness, financial literacy, tech, and STEM, and gaming.
Why did you implement gaming with Sole Play?
One would be the experience. You don't want to have a transactional relationship with consumers and supporters, you want to find ways to actually get them out of the house so they can have a good time as they shop. The gaming industry is projected to be a 300-plus billion-dollar industry by 2025. Black people are the number one contributors to that but however, but when you look at positions available within the gaming space, we only occupy 2% of those positions. What we try to do is talk to and meet the culture where they are, and the youth, because they love gaming and fashion. We want to ask how can we create a vehicle that can not only give them that but also teach them and educate them on different ways that they can explore gaming on a professional level.
How do you think you're moving the culture forward?
Just trying to be that resource hub, not only on the fashion scene, but with financial literacy, and giving the community the things that I grew up and didn't have. I look at mental health and when I was growing up, mental health was a bad omen. Whenever you bring that word up, people look at you like "What's going on?" I want to change the stigma when it comes to mental health. I want to educate on financial literacy, whether it's the stock market, real estate, having good credit, and creating power in those avenues.