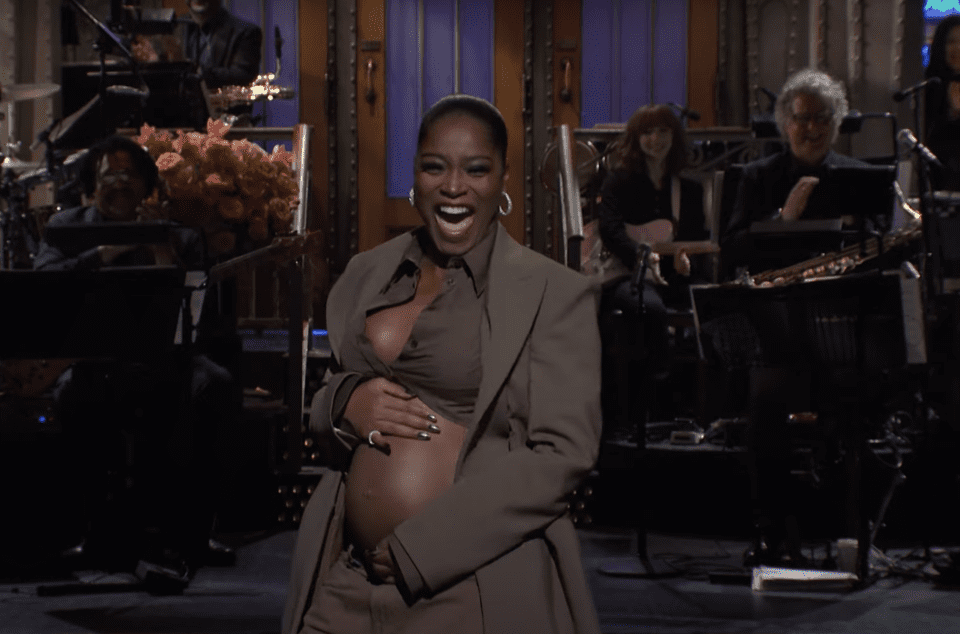 Keke Palmer has ended her huge 2022 with an even larger announcement. In her "Saturday Night Live" hosting debut on Dec. 3, Palmer confirmed the ongoing online rumor that she is pregnant.
"There are some rumors going around. People have been in my comments saying 'Keke's having a baby, Keke's pregnant,' and I want to set the record straight," Palmer said, before unbuttoning her coat and revealing the baby bump. "I am! I got to say, though, it is bad when people on the Internet spread rumors about y'all, but it is even worse when they are correct."
The Nope star said she wanted to keep her status a secret for the sake of business opportunities.
"I was trying so hard to keep it on the down low because I got a lot of stuff going on," Palmer said. "You know, people kept coming up to me, 'Congratulations!' And I'm like, 'Shh. Can y'all stop? I got a liquor sponsorship on the line."
The monologue also featured a humorous story about her mother going off on Laurence Fishburne on the set of Akeelah and the Bee, a Jan. 6 joke, a hilarious impression of comedian Aziz Ansari and her Internet meme-turned-catchphrase, "Baby, I'm Keke Palmer."
SZA, who has hinted at the release of a new album approaching, was the night's musical guest. You can watch Palmer's full monologue below.