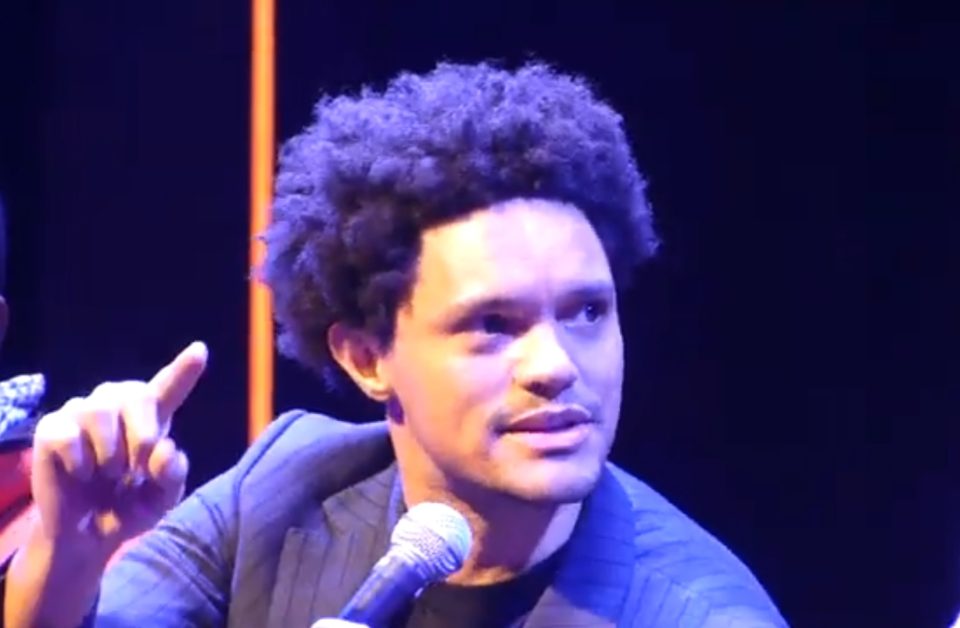 Comedic superstar Trevor Noah made Black women proud as he gave them their flowers in one of the rare instances that the demographic has been praised in such a grand way on national television.
Noah gave his farewell speech to his multitude of fans as he stepped down as the iconic host of "Comedy Central" to go on tour with his Off the Record stand-up act. He went to great lengths, however, to shower Black women with love for raising and supporting him throughout his life.
A number of Black female celebrities, in turn, were moved to tears by Noah's homage to them, including movie maven Issa Rae, actress Kerry Washington, Oscar-winner Octavia Spencer and directing powerhouse Ava DuVernay.
"I'm grateful to you every single one of you. I remember when we started the show, we couldn't get enough people to fill an audience," Noah began as he made his nostalgic walk back to the humble beginning. 
Noah then pivoted to give Black women a loving embrace as he teared up. "I've often been credited with having these grand ideas. … Who do you think teaches me, who do you think has shaped me, nourished me, informed me? From my mom, my gran, my aunts, all these Black women in my life but then in America as well," Noah said. 
"I always tell people, if you truly want to learn about America, talk to Black women. Because unlike everybody else Black women can't afford to f— around and find out. Black people understand how hard it is when things go bad."
Later, Noah posted the final address of his "Comedy Central" tenure for his eight million Instagram followers.
Noah also gave some shine to his Black South African grandmother.
"Scandal" star Kerry Washington was blown away by Noah's tribute to Black women. "Wow. Wow. Wow. Thank you Trevor. Elegant, insightful, bold, and gracious 'til the very end … or rather… TO THIS NEW BEGINNING. BRAVO!"
Oscar-winner Octavia Spencer indicated that she had tears in her eyes. "This made me highly emotional. We thank you for your contributions to the social discourse. For raising awareness on uncomfortable topics. For never shying away when things got hard. Go forth and prosper in all that you endeavor."
Ava DuVernay, the director of such acclaimed films as Selma and A Wrinkle in Time, exclaimed, "That got me. Only good things ahead, Trevor. Onward!"
"Insecure" creator and star Issa Rae added: "Major congrats. Can't wait for more ❤️"
Chelsea Handler, who will be one of the guest hosts while the station searches for a permanent one, also gushed, "What an exit. You are the definition of pulchritude [beauty]. Really blowing us all away. Love to you, Trevor."