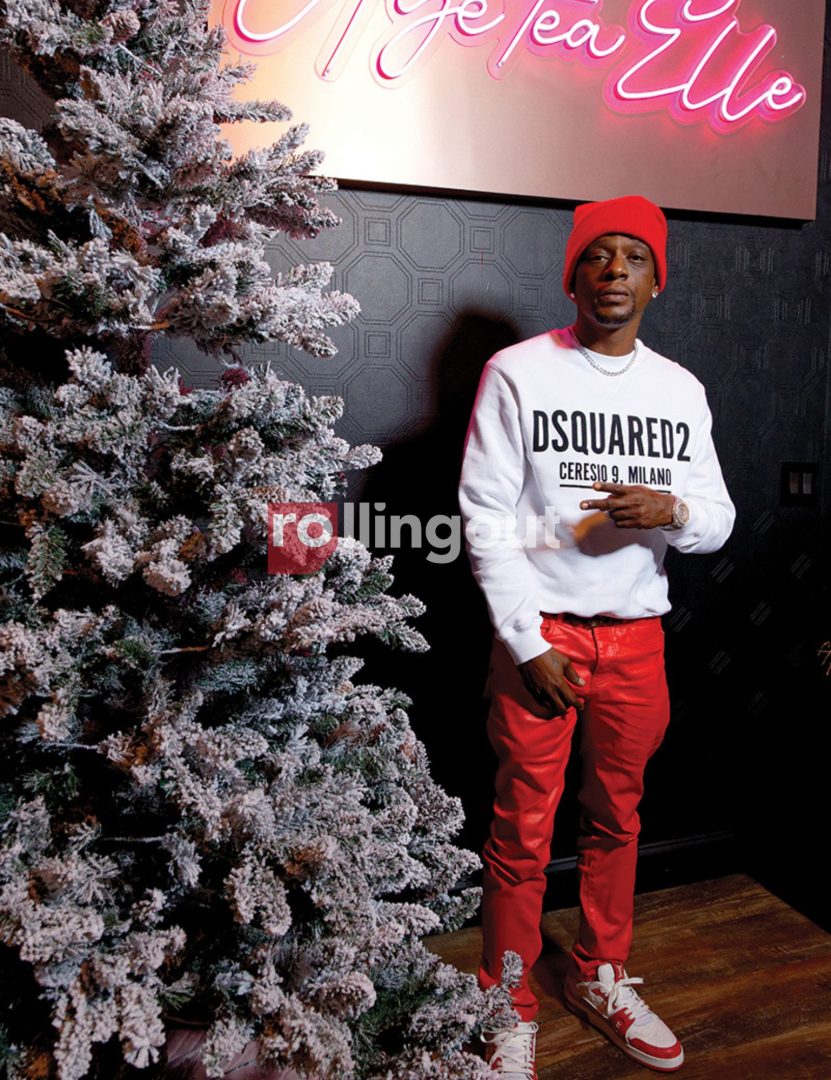 Boosie is arguably one of the most influential voices in contemporary Black culture. You may not agree with his antics or views, but he is the definition of unadulterated authenticity. The Louisiana native is 'hood certified with an undeniable fan base with roots connected to every 'hood across the country. For better or worse, the biggest social media influencers are those who stir up the most controversy and often deal with being banned from Twitter and Instagram. Boosie is no exception to the rule as the rapper has spent more time banned from social media than he has promoting his music, tours or movies on the platform.
Where's MJ? is an adaptation of Home Alone but delivered with an urban twist. Boosie is a strong believer in owning his creative property, so it's no surprise that this film — like the rest of his movies — will be distributed soley on boosiemovies.com.
How did you come up with the concept for Where's MJ?
I was watching Home Alone and I realized, I got a little boy. Everybody knows I like to make people laugh but this is my first comedy film. I  just started writing and then I picked the crooks first. I got Desi Banks and Trouble — RIP — and Flavor Flav. After that everything started falling into place. I knew Christmas movies are always a big deal, but I also knew I'd have a lot of competition dropping at Christmas.
We got to know you through music, but lately you've really been dropping films. Is that your priority now?
I'm trying to do what Netflix has done. Basically, I want boosiemovies.com to be a platform just like Netflix. Up until now, I've been creating my own content but after the new year we're going to be accepting content from other creators that need an outlet for their projects. But my movies are authentic; they are different. I'm taking movies that I think have been overlooked or creators that may not have a chance. I'm a movie head, so this is a real passion project.
You mentioned being a movie head and enjoying comedy. What are your personal top five movies?
Coming to America is my favorite movie. In fact, in Where's MJ?, I'm getting my Eddie Murphy on, I'm playing three or four different characters and that was inspired by him. My No. 2 would be A Bronx Tale, Menace to Society would be third, then Stand by Me. When I was a little kid, that was my movie. The fifth would be hard because there are a lot of other great films.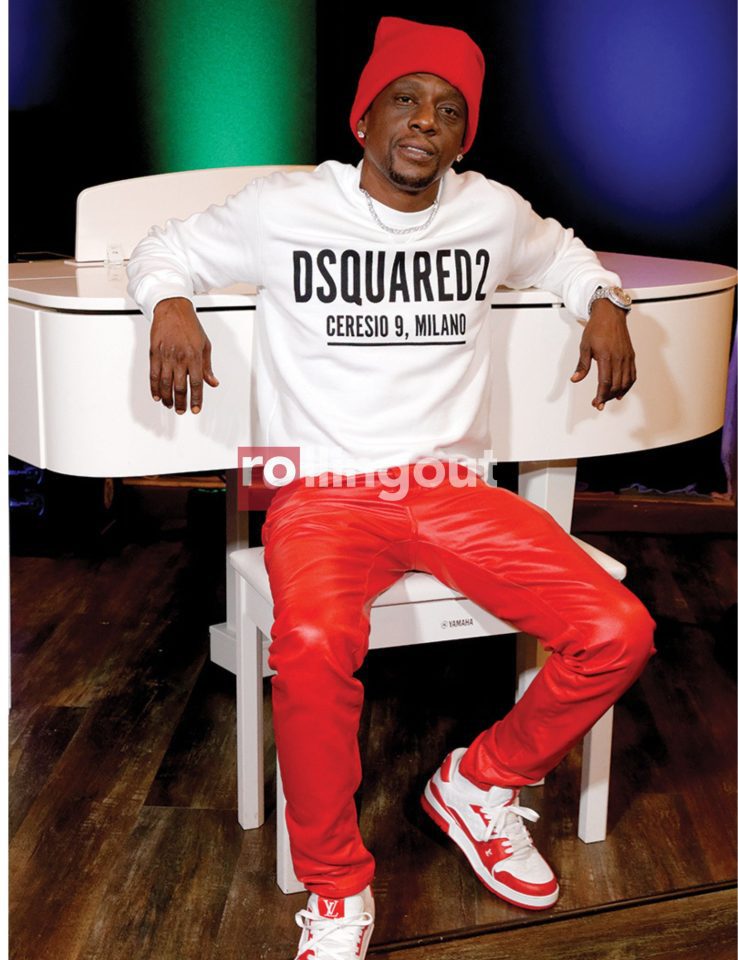 You get a lot of backlash for saying what other people are thinking but are afraid to say. Why do you think other celebrities are often afraid to speak up?
It may be the way I say certain things but most people are afraid to lose the fake love that they have. Fake love is when you do one thing a person disagrees with and they don't like you anymore. That's not real love to me. To me, those people are kind of like puppets. It may be something on their hearts, involving their family or something they believe in and they can't speak on it because they are afraid. Me, I'm a real person before I'm a rapper. I'm a Southern Baptist, my grandfather was a preacher. I have my own mind. People think I'm hurting others when I speak, but I'm not just speaking for me, I speak for so many other people.
What do you see in our community that makes you most proud?
Black women are going further than ever and I love to see it. I love seeing the Black woman rise. I'm an '80s baby, so I love my Black people. I love being Black and our women make me proud.
The holidays are a hard time for many people. What would your suggestion be for people struggling during this season?
Anyone that is struggling needs to pray. When I wasn't at my best, I'd pray every year that the next Christmas would be better. People also shouldn't go into the holidays trying to keep up with what other people are doing. Do what works for you. And I'd also say have a lot of sex. There's something about your woman during the holidays that's even warmer and more loving. Have as much sex as possible during the holidays.
Where's MJ? is available for pre-order on boosiemovies.com.
Photos by Daerae Media
Watch interview here: