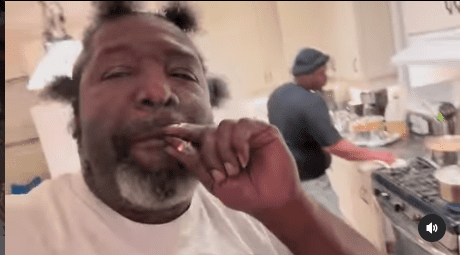 Afroman was showered with cheers after he announced at the latest stop on his concert tour that he is running for president.
The 48-year-old rapper, who was born Joseph Edgar Foreman, made the pronouncement during his gig in Popular Bluff, Missouri, according to TMZ.
The Mississippi-born Afroman, who is best known for his 2000 smash hit "Because I Got High," will be throwing his hat in the political ring alongside fellow rapper Ye West who also said he is running in 2024.
The emcee made the announcement in a jocular way, but he is actually serious about seeking the highest office in the land. The entertainment publication states that Afroman also made a second video where he reiterated his intention to decriminalize the use of marijuana in the United States.
Cannabis is legal in 21 states such as California and Colorado and allowed for medicinal purposes in a handful of other states. However, THC remains outlawed at the federal level.
Afroman has yet to share his stances on domestic and foreign policies or what party he would represent. And he has yet to file the requisite paperwork with the Federal Election Commission. But his camp says that this is just a formality that will be handled in the near future.