This Sisters with Superpowers story is sponsored by Chevy.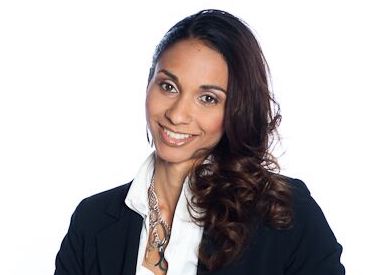 Dallas native Maya Hightower is a community relations director for Witherite Law Group who actively works with nonprofits and schools to serve their personal injury clients. These clients happen to reside in underserved communities in cities such as Dallas, Atlanta and Chicago.
With a background in marketing communications, her main job is to work within those communities to provide resources, basic essentials, and support to serve them each year. Her innate drive to serve others is the driving force behind all she does. She considers it to be both a privilege and a purpose.
As a Black woman, what do you consider your superpowers to be? 
My superpower[s] as a Black woman [are] my vision and my empathy. To be the most effective in my current role, I must be able to see the needs of others over and beyond what they are able to communicate. I must listen to their story, read between the lines, and put myself in their shoes. In truly connecting with our partners, I need to hear the unsaid, anticipate needs, and put together an executable plan that not only aligns with their brand, but one that best serves the people.
What key skills or qualities make you unique as an African American female leader? 
My desire to connect to communities, people who grew up like me, and live in the underserved areas like the ones in which I lived. To know and understand the desire to want better for yourself, your family, your community and also to know that when given the proper resources and opportunities we can soar. As a leader at Witherite Law Group, I am in a position to make decisions that can be pivotal to the trajectory of the lives of many. I take that responsibility very seriously and handle it with great care.
Why is it important for more experienced Black women to reach back and help younger women of color?
It is not only important, but critical for more experienced Black women to reach back and help younger women of color. Reaching back and including them in your journey lets them know that they don't have to walk and navigate their professional path alone. Our experiences supply them with the cheat codes, cliff notes, and guidance needed to navigate a world that was not meant for us. It is our job to show them that they are not alone. That they don't have to figure it all out for themselves. Though learning their own way is key, they don't have to do it blindly when we have the blueprint.