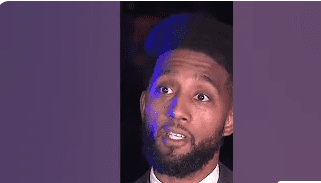 Baltimore Mayor Brandon M. Scott created headlines and fervent debate on social media after unleashing profanity to express his disgust at the shooting death of a little boy on Dec. 30, 2022.
Police were dispatched to an apartment after receiving reports of a shooting and found the youngster with a gunshot wound to his head. He was rushed to Johns Hopkins Children's Center where he died, Baltimore Police Commissioner Michael Harrison told the media.
An 18-year-old who was in the home at the time of the shooting was taken into custody. The teen is undergoing a psychiatric evaluation at the hospital.
An emotional Scott said the city leaders need to come up with answers to stem the tide of bloodshed in the beleaguered town.
"We know, in Baltimore and across this country right now, after the pandemic, people are dying over dumb s—," he said, according to WRAL in Baltimore.
"And that's the reality. We have to understand how we're gonna hold people accountable — that they're not consistently arresting the same people over and over again. We see them get released back out," Scott said.

One respondent on Twitter said that the mayor is "right, and I understand his passion, but you have to show some type of professionalism when you're mayor, and this is unprofessional. Now let's see what's going to be done about it, or is he just going to give passion[ionate] speeches."
But another person countered with: "I love how folks trying to put this guy on blast. Dude is right."
A third person exclaimed, "Get that man some media training!"
Another person scoffed that folks are worried about the mayor's verbiage over a boy's killing. "A kid just died and people are seriously worried about him being professional because he said a cuss word. Really? That's what upsets you in this whole ordeal [was] that he was unprofessional? Some people need to self evaluate what's important in life."
The Baltimore City mayor's terse response was to this report of a child's senseless and preventable death.