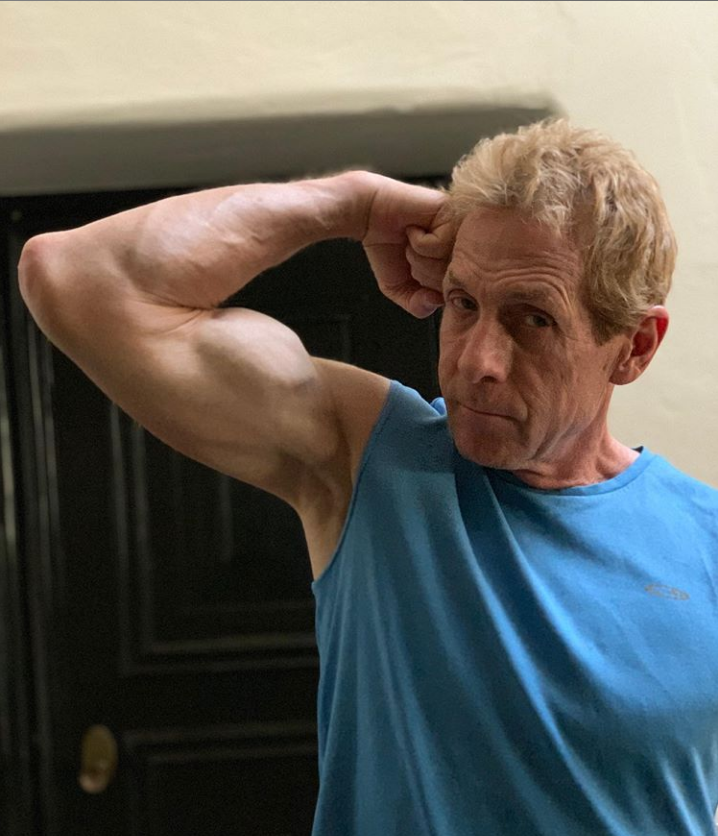 Television sports show host Skip Bayless was taunted relentlessly by social media users overnight after infuriating throngs of athletes and fans for "insensitive" comments regarding critically injured Buffalo Bills player Damar Hamlin. 
Furthermore, Bayless' co-host for the popular morning show "Undisputed," Shannon Sharpe, did not show up at the desk on Tuesday and did not provide advance notice to fans that he would be absent. Sharpe, a former NFL player and Hall of Famer, has been embroiled in frequent impassioned arguments with Bayless over hot-button sports topics.
While Hamlin was lying motionless on the field after collapsing from what we now know was cardiac arrest on Monday, Jan. 2, 2023, Bayless shared this thought about the Buffalo Bills-Cincinnati Bengals game:
No doubt the NFL is considering postponing the rest of this game – but how? This late in the season, a game of this magnitude is crucial to the regular-season outcome … which suddenly seems so irrelevant.

— Skip Bayless (@RealSkipBayless) January 3, 2023
Bayless was crucified by sports icons and hall of famers for penning such a reckless statement in the immediate aftermath of the collapse that left Hamlin in critical condition.
Former Dallas Cowboys great Dez Bryant got things started off with a brutal response for Bayless:

Bryant followed up with an explanation for his quick burst of anger.
Next up was NFL Hall of Famer Terrell Owens and NBA legend Isiah Thomas who poured it on thick atop of Bayless' head.
"This is the most despicable tweet ever," Owens began in his tirade on Instagram.
Former NBA champion Matt Barnes commented under Owens' IG post, writing, "Someone gonna slap the [s—] outa skip one of these days."
I hope they fire you bro!!! For you to even THINK of the game is very sad.

— Isaiah Thomas (@isaiahthomas) January 3, 2023
After incurring the wrath of major sports figures, Bayless went on his "Undisputed" show on FoxSports to apologize for the previous night's tweet.
#SkipBayless apologizes for #DamarHamlin tweet

Full Story: https://t.co/bAVrcRBUlp pic.twitter.com/XbPsC9Ir4e

— DJLouieStylesTV (@DJLouieStylesTV) January 3, 2023
Showing contrition did little to deter others from continuing the mass condemnation of Bayless by athletes and fans alike.
You're a sick individual. Real Talk.

— Kendrick Perkins (@KendrickPerkins) January 3, 2023
Are you seriously talking about when the football game should be postponed? Damar Hamlin's health is ALL that matters at the moment! Nothing else!!! https://t.co/LNlbJLx1pY

— SAUCE (@iamSauceGardner) January 3, 2023
I think Shannon sharpe didn't show up on undisputed today on purpose so skip Bayless can dig himself out the hole he put himself in and clarify everything he said

— Honorary Uce (@_dre_day) January 3, 2023
Shannon Sharpe next time he sees skip face to face: pic.twitter.com/w2KrGLgA8f

— ORIGINAL MEMES (@Hoodplugcomedyy) January 3, 2023