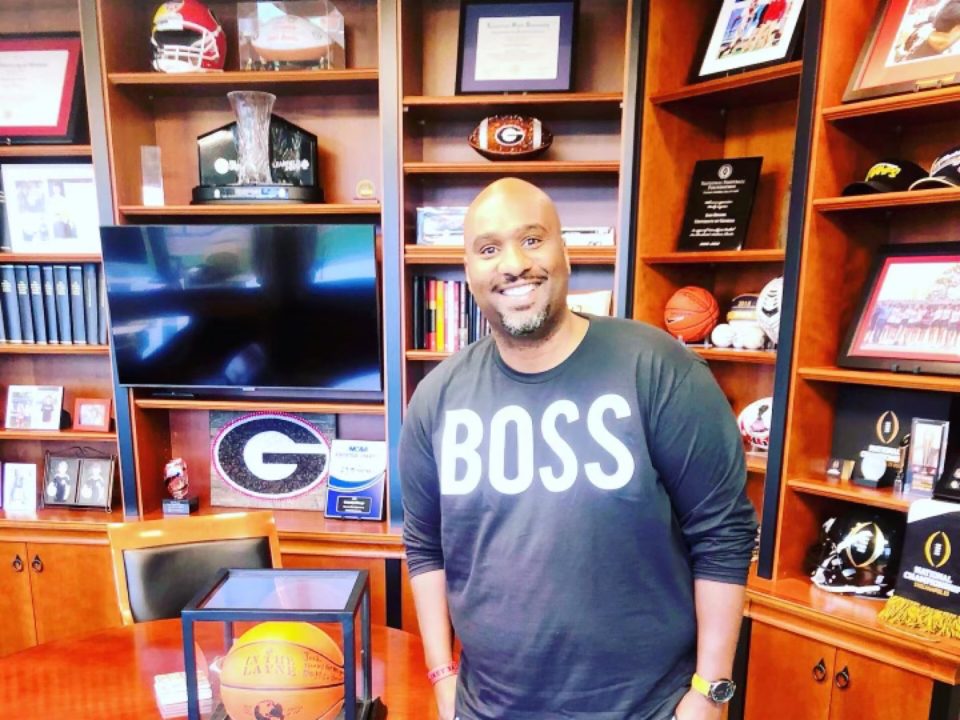 Derek "D.A." Layne is forever connected to the game of basketball. The former Wheeler High School and University of Georgia star, who enjoyed a career overseas before retiring, has combined his experience as an entrepreneur and athlete into one venture.Established in 2009, his In The Layne brand has hosted bookbag drives, holiday giveaways and basketball camps. The brand also has its own basketball. Celebrities like Gabrielle Union, Allen Iverson and Rick Ross have also helped Layne in his pursuit of business after basketball.
Layne recently spoke to rolling out about his post-playing career.
What advice would you give athletes about what to do after the ball stops bouncing?
I always take passion in that Jay-Z line, "I've seen hoop dreams deflate like a true fiend's weight." You have to take that line, as not a knock or a diss, as a hooper, you have to take it as passion. Use it for drive, and that's what I use it for. So at the end of the day, you look at that hoop dream. I wanted to make [it to] the NBA, I wanted to make millions of dollars, but now I own my own basketball, I own my own product. You take that line, and use it for passion and use it to help others. I just like to lead by example.
What did it feel like to see your own basketball in stores?
It makes me feel amazing. It makes me feel like the journey was well worth it. I think that's bigger than me getting my name called on draft day. Owning a product, having my ball right next to Spalding, Wilson, seeing little kids playing with my basketball in the neighborhood, of course, and then [the] gymnasium, I mean, that's a dream come true. I think that's what makes me happy. And ultimately what makes me the happiest is being able to give back to the community.
You've used your connections with the likes of Rick Ross and 2 Chainz to help raise the profile of your business. What would you say to athletes about why it's important to use connections wisely?
Once you get the resources, once you build a relationship, it's just about having a good word. If you say you're going to do something and you're going to make something happen, just make it happen. If you can't, just let them know. Be transparent. Work as hard as you can, and have a vision. Have a vision and let them understand your vision. Once those two collide, it's a no-brainer. The sky's the limit.
What makes basketball powerful to you?
The power of basketball is bigger than running up and down a court, and how many points you score. The power of basketball is meeting new people, learning teamwork and how to work with others.