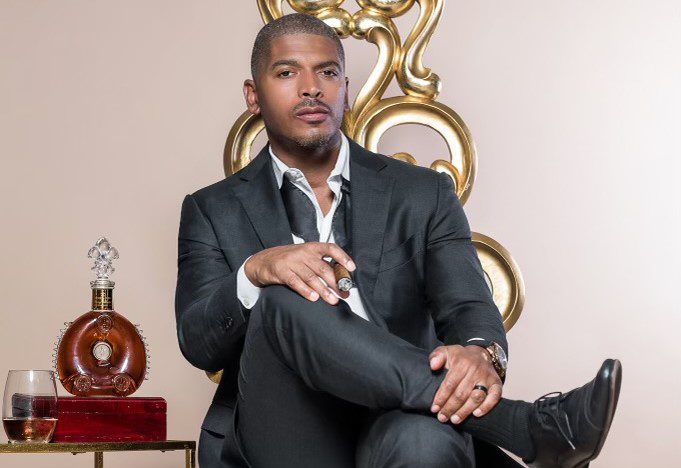 Jolon Martin is the channel market manager in Atlanta for Remy Cointreau. The company is best known for its two main brands of cognac, Remy Martin and Louis XIII.
Representing the French, family-owned business group that dates back to 1724, Jolon Martin takes pride in honoring the history of the brand while also finding ways to market to Black and Brown communities in this current day and time. A leading factor in what makes this brand so special is the high-end quality of each alcoholic beverage that is produced.
How are you moving the culture forward with your position at Remy Martin Cointreau?
I've been in the wine and liquor industry for probably close to 20 years now. [I went] from marketing to promotion, to sales, and then I moved over to Remy Cointreau about six months ago to run their on-premises division which are restaurants, bars, nightclubs, lounges, etc. So, I guess the goal is to make Remy Martin obviously relevant in Georgia and specifically Atlanta. [That's] figuring out how we can make the brand fit with the Atlanta culture and just kind of infuse it, [making] it almost like a national local brand; something that's appreciated on the local level that Atlanta can kind of call their own as well.
Any specific marketing campaigns to reach the Black and Brown communities?
I think the beauty of our portfolio is that people are well aware of our cognacs, but we carry Cointreau obviously, The Botanist gin, Mount Gay rum and Bruichladdich, which is a Scotch. So, we have brands that kind of cross so many different genres, ranges of customers and people who tend to favor certain brands. We can kind of live any and everywhere, so it's a matter of introducing some brands to crowds that may not be as familiar and introducing crowds to other brands that they are just learning about. I love the fact that I get to work in different areas and different environments, and to know parts of the city that I may not have been familiar with in the past.
What makes Remy Martin Cointreau different from other cognac brands?
We lean into our higher marks and our luxury high-end [brand]. We start with a V.S.O.P. which is a little bit different from a lot of other cognacs. Our V.S.O.P. is the number-one-selling V.S.O.P. We have the number-one-selling XO, and then obviously when you go all the way up to Louis the XIII that's the most prestigious cognac in the world. We lean into the idea that this is a luxury brand. Just the same way you think of any other luxury brand [such as] YSL, Gucci, Louis Vuitton; Remy Cointreau is [at] the same level, but in the liquor industry.