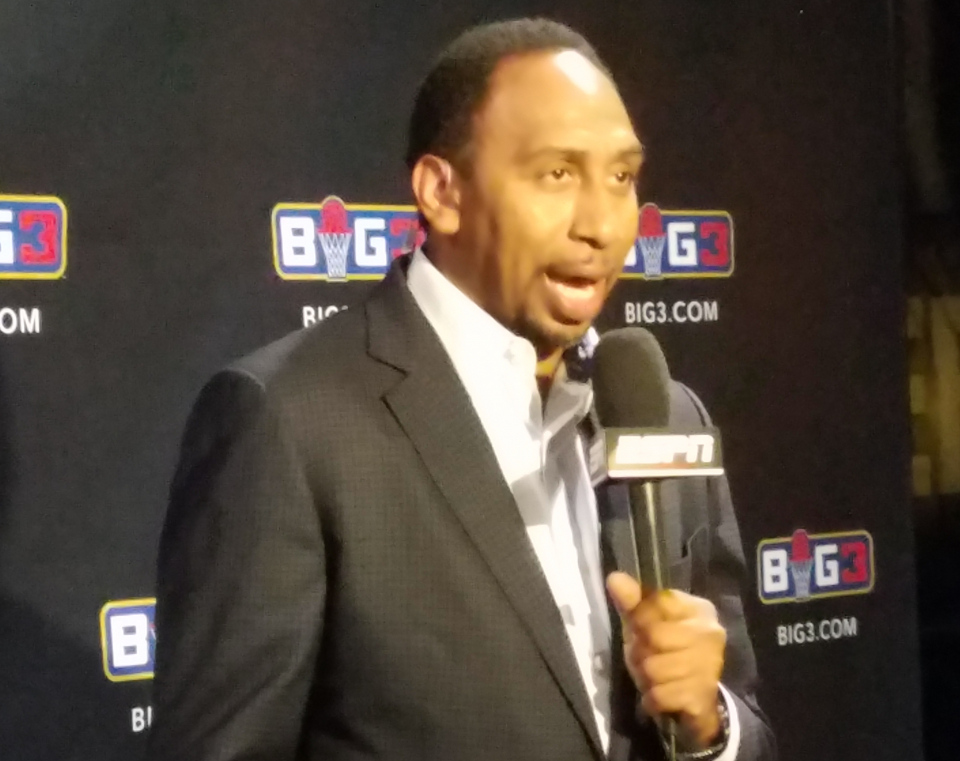 ESPN's marquee host Stephen A. Smith made it clear that he is not very excited to see superstar singer Rihanna perform during the coveted Super Bowl Halftime Show.
Smith incited a cacophony of boos from the audience at the "Sherri Shepherd Show" after saying, "I don't want to say that I'm not excited to see [the singer]," which for most of the people watching means that he is not looking forward to seeing Rihanna. He then said that "Rihanna is not Beyoncé."
Smith, the host of the popular morning sports show "First Take," was promoting his new book, Straight Shooter: Second Chances and First Takes, and broached an assortment of topics on the "Sherri Shepherd Show" when the subject came up of Rihanna headlining this year's Super Bowl in February.
"Ladies and gentlemen, [Rihanna is] a lot of things. She's spectacular actually and congratulations on new mamahood. There's one thing she's not – she ain't Beyoncé," Smith said as "ooohs" and boos rained down. 
Discerning that he rankled the sensibilities of a lot of Rihanna fans in the audience, Smith tried to mop up the verbal faux pas by explaining why he negatively compared Bad Girl RiRi to Queen Bey.
"I like television," he added. "I like a lot of talent out there. There's some spectacular females in television, I just want to say that. [But] everybody ain't Sherri," Smith said while making an analogy about Shepherd and other talk show hosts. "That's not throwing shade on them. That's appreciating their greatness but understanding that there's levels!"
Shepherd tried to explain that while most people marveled over Beyoncé's spectacular performance at a previous Super Bowl, it is now time for someone else to shine.
Smith was, however, undeterred from his staunch stance that no one can touch Beyoncé.
"I'm just telling you, for me, there's Beyoncé and there's everybody else," he said emphatically. "Just like there's Michael Jackson and there's everybody else."
Later in the day, when the tidal wave of fan discontent washed over Smith, he Moonwalked back the comments and offered a sincere apology for negatively comparing Rihanna to Beyoncé.
Listen to the interview below: