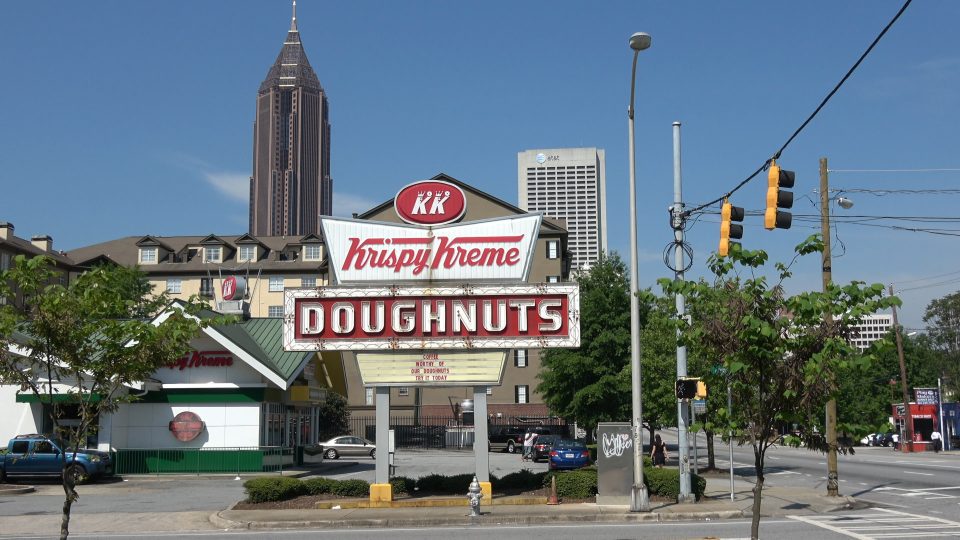 Atlanta's cherished Krispy Kreme location is returning. The Ponce de Leon Avenue franchise, owned by Shaquille O'Neal, announced construction of an all-new shop at the location. The announcement comes almost two years after it burned to the ground on Feb. 10, 2021. The location has burned twice since O'Neal bought the franchise.
"We're bouncing back better than I even imagined," O'Neal said in a statement, according to What Now Atlanta. "I can't wait to turn on the Hot Light. It's gonna light up the whole neighborhood. Get ready, Ponce!"
According to a December 2021 report from the outlet, the construction will cost $1.4 million. The expected time line for the shop to reopen is summer 2023.
After Martin Luther King Jr.'s funeral in April 1968, the Krispy Kreme location donated 150 dozen doughnuts to Atlanta churches to feed the thousands of out-of-towners who came to pay respects to the civil rights icon.