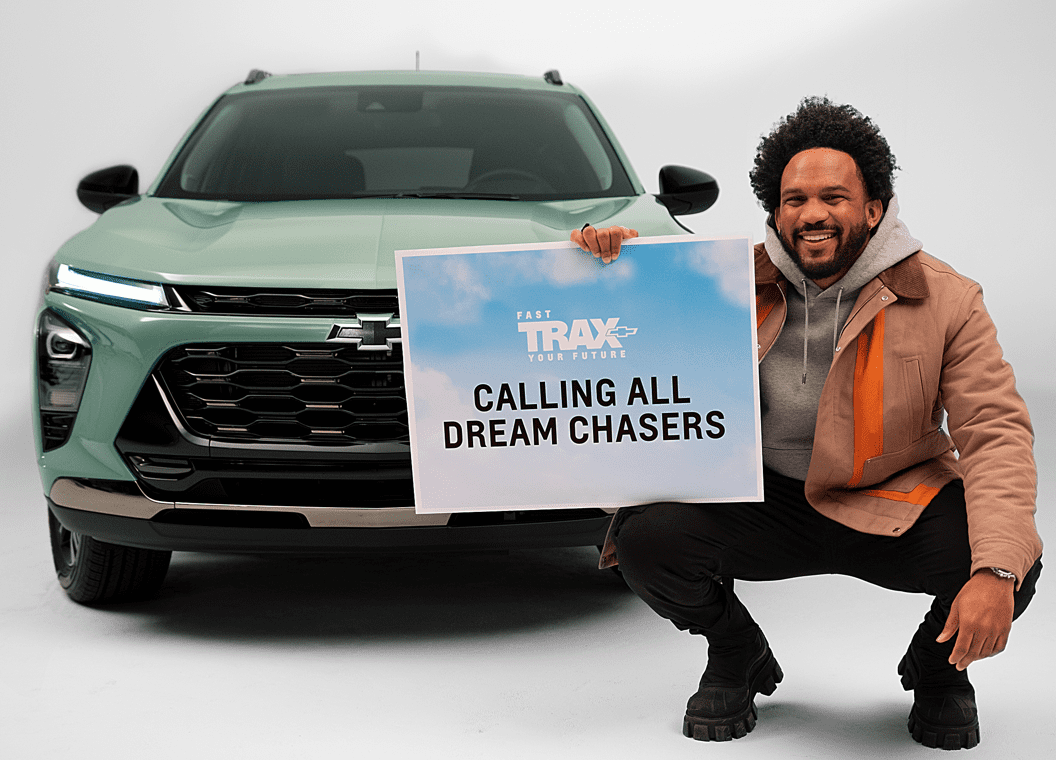 Chevrolet and businessman Everette Taylor are seeking for the brand's first Lead Dream Chaser. This will help one individual pursue their dream by receiving $100K and the chance to drive the all-new 2023 Chevy Trax for three months.
Everette Taylor is the CEO of Kickstarter, the premier crowdfunding platform for bringing creative projects to life. Taylor is a creative entrepreneur who is passionate about art, supporting creators, and helping people bring their dreams to reality. He is experienced in building and growing successful businesses as a founder, CEO, and chief marketing officer.
Taylor spoke with rolling out about the Lead Dream Chaser program and gave advice for young Black entrepreneurs.
Tell us about the Lead Dream Chaser program.
Chevy is looking for someone looking to chase their dream. When I think of a dream chaser, I think that's a small minority because everyone has dreams, but there's only a small percentage of people that are willing to take the next step to chase their dream and I think this is for those people. This is for the people that are willing to break through, to push through any potential hurdles, or imposter syndrome, to chase their dreams. I also think it's a beautiful opportunity for someone who may not come from an even playing field to be able to level the playing field a bit with an influx of cash and the ability to have true mobility with the 2024 Chevy Trax.
What does financial literacy mean to you?
Financial literacy is something that we have to spread to the Black community, and underrepresented communities because for a lot of us, it's not there. We don't have role models and mentors, or people potentially in our family or around us to teach us about taxes and how to save money, and how to open up a bank account. These very basic things, we don't have access to it. I remember growing up, my grandma still had money under a mattress and my mom had money in a shoebox. I didn't know about investments, and we didn't know we were living paycheck to paycheck. The ability to spread awareness and kind of break some of these generational chains in lack of knowledge, I think is extremely important for us in the community.
How can people apply for the Lead Dream Chaser program?
You can go to www.chevydreamchaser.com. You can apply there, upload a video and give us details about what you want to do and how you're going to use the money. We want to hear from you. We want to hear about your story. We want to hear about your dream itself and how this money and access to the mobility of the new 2024 Chevy Trax can help you get to your dream.