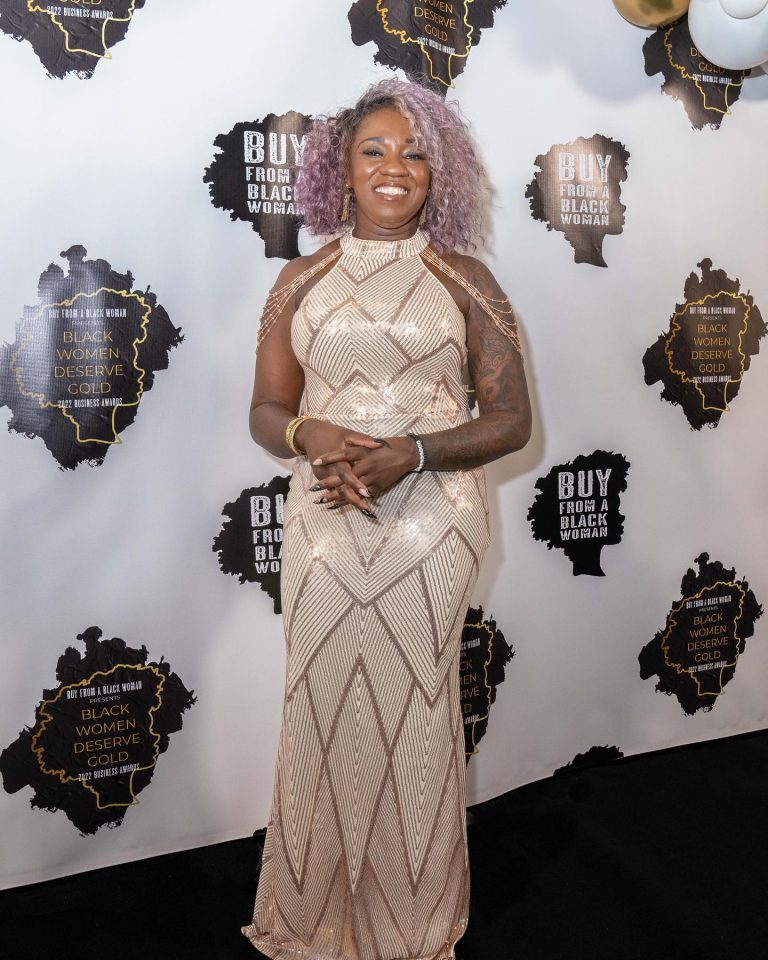 Rolling out is committed to providing a platform for Black people, especially to those who are doing their part to improve the Black community and enhance Black culture. We had the opportunity to chat with Nikki Porcher of Buy From a Black Woman and learn more about what prompted her to lead in this way.
Please tell our audience a little bit about you and your company.
I'm an advocate for Black women business owners. Through my non-profit organization Buy From A Black Woman, I help Black women founders get the tools, resources, and financial and educational support they need to build thriving businesses.
I founded Buy From A Black Woman in 2016 because I wanted to ensure people didn't have any excuse to not support or buy from Black women. But I knew that systematic racism and gender bias made it almost impossible for us to succeed in this space, so I created something to dismantle these barriers and support Black women at the same time.
What have you learned about yourself in doing this type of work? 
I've learned that I'm braver than I thought. Taking a vision and turning it into reality requires courage. You have to continuously stand up for yourself, fight for your dreams and ultimately fight for the people you're going to help when you manifest your mission.
Looking back, I see that I've always been brave. I'm former armed forces, a marathon runner, and a Black mother in America — fear doesn't hold me back like that. But my journey with Buy From A Black Woman has affirmed this truth, and it's made me an even better advocate for Black women, a champion even.
Can you provide specific examples of individuals who have benefitted from your work?
Yes, our first business grant recipient, Shanae Jones of [the] tea company Flyest, is a great example. Our grant helped her get the professional development that she needed to build a solid foundation. And the mentorship and support we've provided along the way have helped her grow Flyest into a six-figure brand. Shanae is proof of how well we can do when our needs are centered in the support we receive.
Is there anything else would you want people to know about you or your work?
I want people to know that you can make a real difference as a conscious consumer. Shift your mindset, decide to be a brand champion for a Black woman-owned brand. Someone who consistently supports her business, whether that's buying from her, giving her discounted or free services, or just asking what she needs and mindfully supporting her goals.
Simply be a supportive, reliable connection, and commit to this long term the way you do for the big brands you've been loyal to for as long as you can remember. Stick beside her. Supporting a small business long term is the best way to truly have an impact on their growth, and you'll get to be a part of her success story if you make this shift. So, be a brand champion and buy from a Black woman.