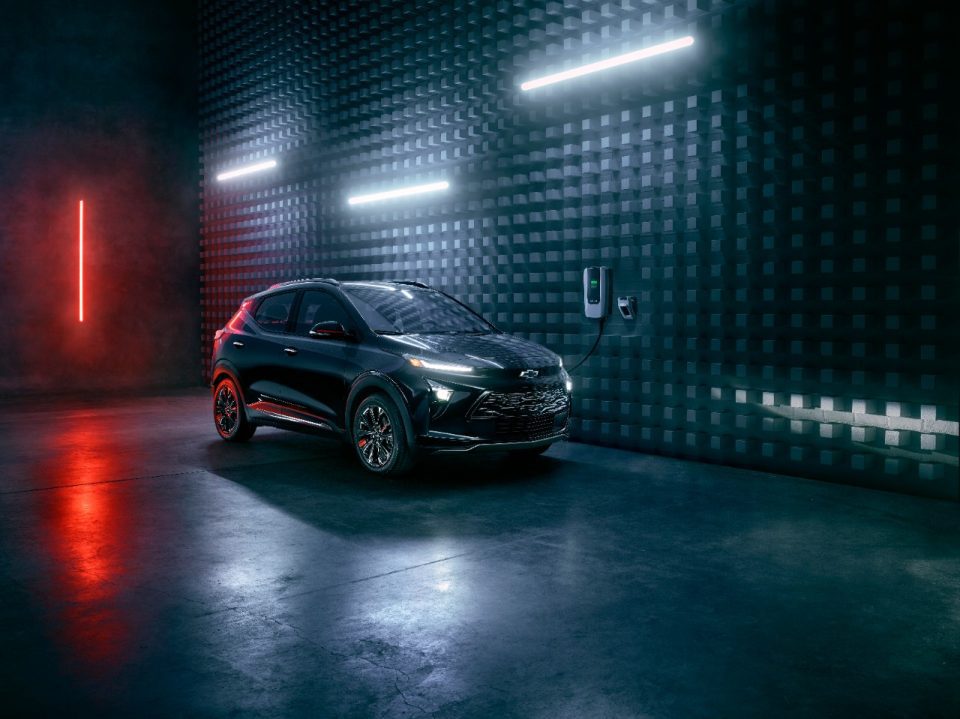 The year is 2023 and the automotive landscape is transforming. People are slowly turning to electric vehicles for their transportation needs, and one of the hottest rides on the market is the 2023 Chevrolet Bolt EUV Premier. When the all-new 2023 Chevrolet Bolt EUV Premier rolled into showrooms, consumers got a first look at the latest electric vehicle.
Rolling out had an opportunity to test drive this little beauty and was impressed with the drive and handling on the road. The Chevy Bolt is great for a number of reasons. First of all, the overall quietness from start up to driving, there is very little noise, and it offers a very smooth ride, although not hearing a motor revving takes some getting used to. For its size, the Bolt EUV has plenty of pep while still returning excellent fuel economy.
Charging the Bolt EUV was a breeze thanks to the new fast-charging technology made it incredibly easy. For the Bolt EUV, DC Fast Charging is standard, enabling up to 95 miles of range in 30 minutes of charging, making it perfect for city driving. Based on the distance of a road trip, and availability of charging stations,  you can range up to 247 miles on a full charge.
Another cool feature is the Bolt EUV is Regen on Demand. This feature allows conversion of kinetic energy into energy stored within the battery for future use, with a simple pull on a steering wheel-mounted paddle Intuitive Electronic Precision Shift with One Pedal Driving button. Also, One Pedal Driving allows the driver to speed up, slow down and even stop using only the accelerator pedal.
The 2023 Bolt EUV Premier is smartly priced for a Electric Vehicle. Base price starts around $31,700, with added options, the roll out price is $37,880.
Overall, the 2023 Chevrolet Bolt EUV Premier is a great car, and one that will sure to please all types of drivers. It is an excellent choice for anyone looking for a modern electric vehicle. It has great performance, excellent fuel economy, and easy charging capabilities, making it perfect for city driving or a road trip. So, if you're looking for the latest electric vehicle on the market, the Bolt EUV is sure to impress.