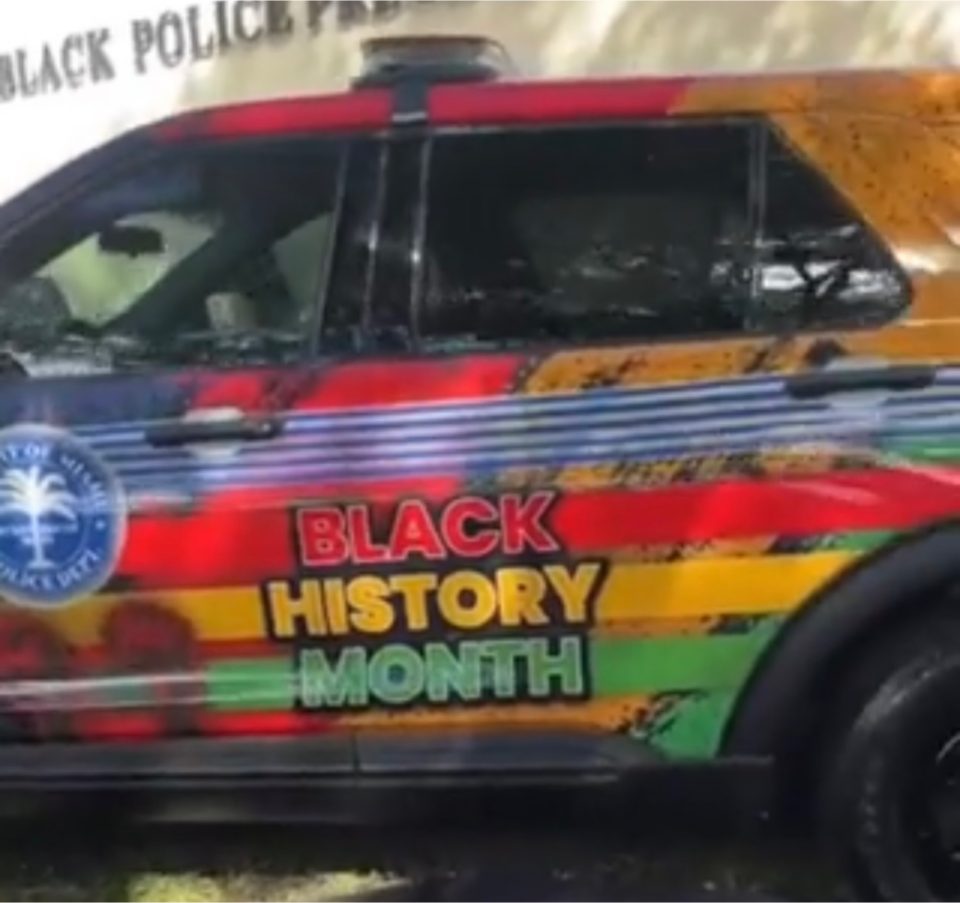 On Feb. 2 the Miami Police Department unveiled a Black History Month-themed cruiser that honors the history and legacy of the Black police precinct and officers who served there.
The car includes the colors red, yellow, green, blue, and pink with Black fists raised in protest and an outline of Africa. The unveiling took place at the Black Police Precinct and Courthouse Museum, which was built in the historically Black neighborhood of Overtown in 1950.
"This is a beautiful collaboration to commemorate Black history and Black History Month and the history of African Americans and our police department and our city," Mayor Francis Suarez said. "This is Black history."
Though they may have had good intentions with the car, many people on social media did not think it was the best idea.
This is wrong. Decorating a police cruiser in Black History Month color is wrong. Miami pic.twitter.com/dbpeZu4raA

— Don Salmon (@dijoni) February 3, 2023
Who thought of this? https://t.co/83k9D4SOsP

— a. rye (@angela_rye) February 2, 2023
This is WILD coming from a state that won't let kids learn African American history. https://t.co/lemfyLBNhU

— I mean I guess this is a professioneal account (@Professioneal) February 3, 2023
THIS CANNOT BE.

— Sherrilyn Ifill (@SIfill_) February 2, 2023
"There's been a lot of police brutality going on. What do you guys plan on doing about it?"

Miami Police Department:

— TaurusBluu (@TheyMzee) February 3, 2023