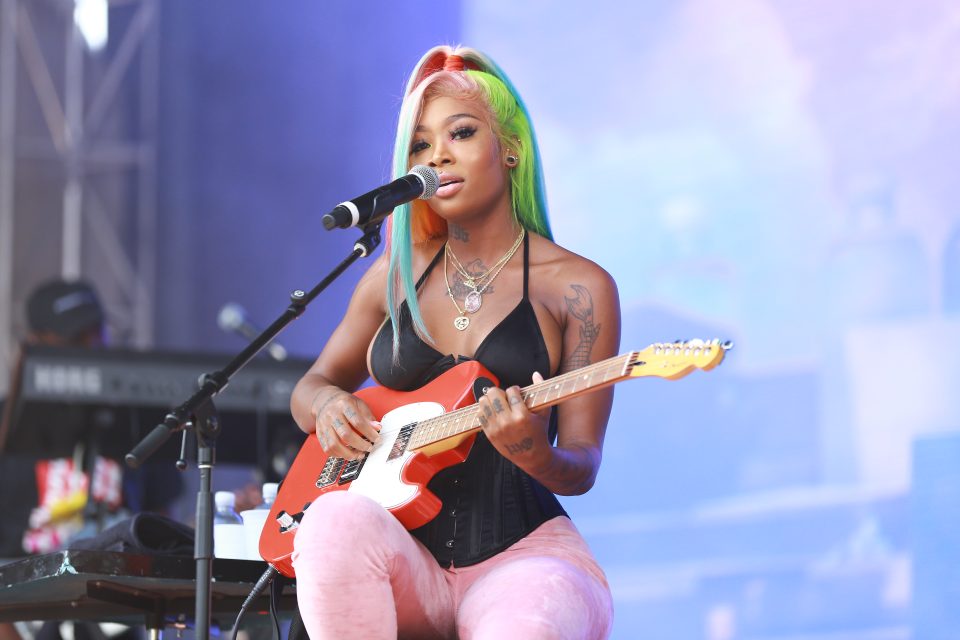 R&B songstress Summer Walker gathered a feisty fan for commenting on the singer's lifestyle. The comment was in response to a recent photo Walker posted on her Instagram profile of her pushing a stroller with her three children.
"She enjoys being a single mother a little too much for me," the troll commented, adding a side-eye emoji at the end.
The "Over It" singer responded, "being mad at someone happy as h— enjoying being a mom is a different level of miserable. These kids funny as h—, and ima have some mo." 
Last month, the singer welcomed twins with her now ex, Larry. She carried her babies for over 40 weeks and shared many sentimental moments on social media about how proud she was to experience a home birth with her doula, Erykah Badu. Fans joined her on this journey and came to her defense when the trolling started.
Walker is known for proudly flaunting that she is a hardworking mother, and she clearly doesn't care what disgruntled trolls have to say about it.