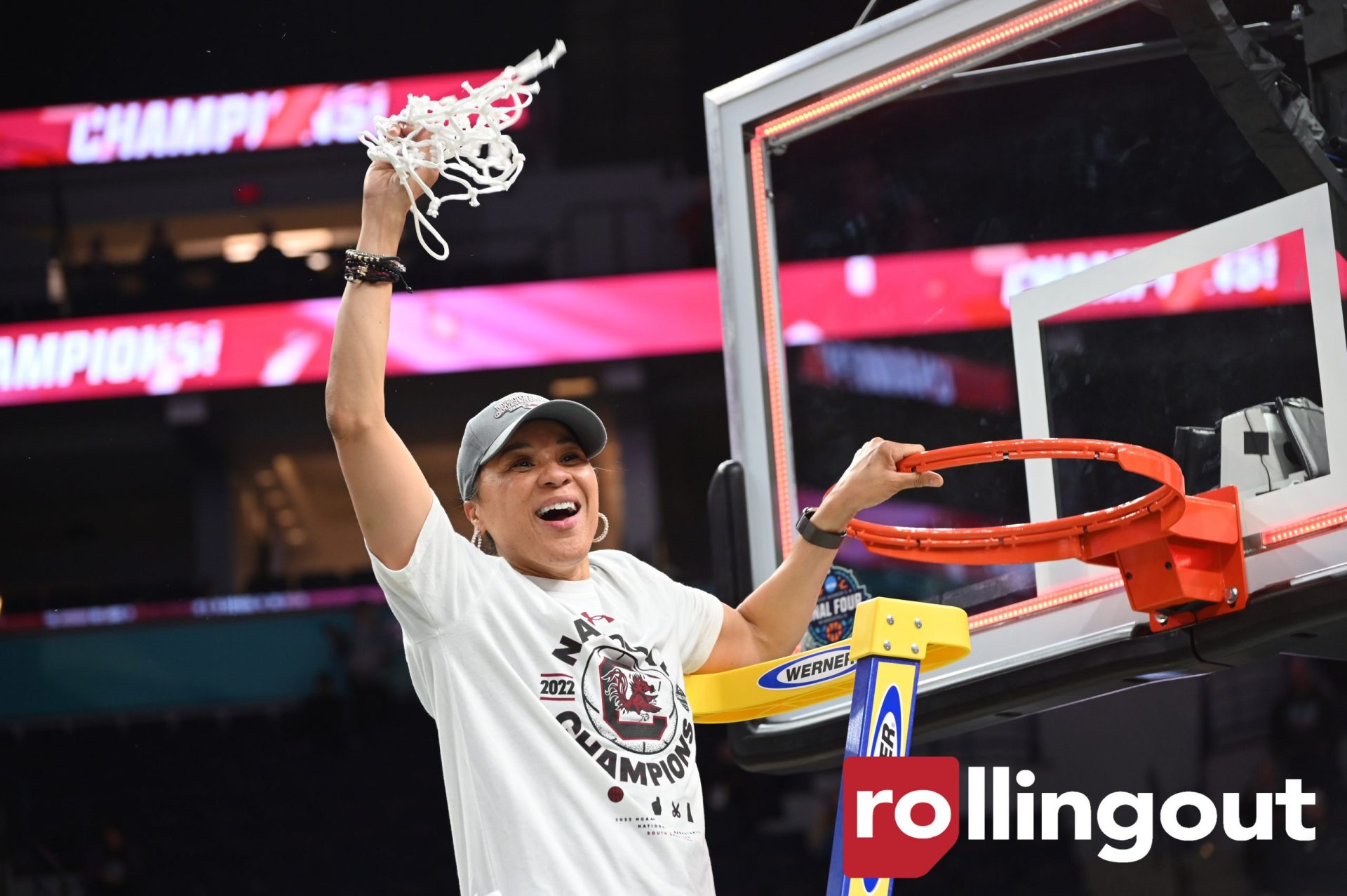 COLUMBIA, SC. — In America's second biggest game on Feb. 12 between No. 1 South Carolina against No. 3 LSU, Dawn Staley represented her pick in the biggest game of the day, Super Bowl LVII, on the South Carolina sideline. Staley, a proud Philadelphia native, rocked a Philadelphia Eagles Randall Cunningham jersey during the Gamecocks' 88-64 win over LSU.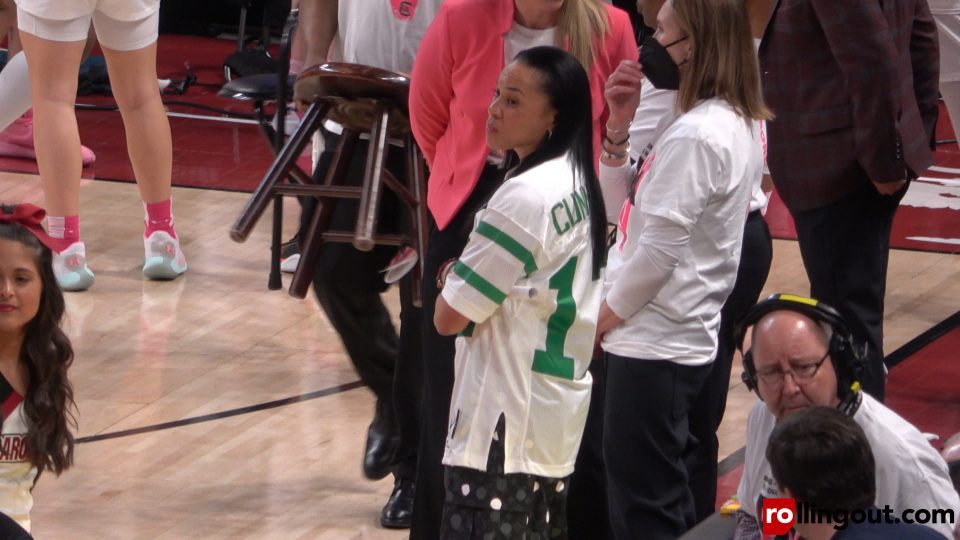 Cunningham, the jersey Staley sported, is known as one of the Black starting quarterbacks who laid the foundation for the team's success during his time in Philadelphia from 1985-1995.
"Randall was a ceiling breaker, when it was probably not popular to have a Black quarterback," Staley told rolling out after South Carolina's 88-64 win over LSU. "
The Eagles have had a history of successful Black quarterbacks from Cunningham to Donovan McNabb to Michael Vick and now Jalen Hurts. Although most NFL players are Black, historically, Black quarterbacks on the pro level have been rare. With the amount of money it costs to send young athletes to the camps that provide the necessary training and number of plays a quarterback needs to memorize, the opportunities for Black athletes to continue playing the sport's central position often dried up at the top level.
"In Philadelphia, I don't really think they care," Staley said. "They want to win. We want winners, and Randall Cunningham did that for us, and he did it in such an exciting fashion. I think because of that, Jalen can see what he can be and where he can take us."
Staley wore Eagles gear on the sideline coaching South Carolina throughout the NFL Playoffs. The support comes months after the Gamecocks won a second national championship, both under Staley's direction.
South Carolina also recently announced that the historic coach would get her own statue outside of Life Colonial Arena. She is the first Black woman coach to win multiple NCAA championships. Staley's statue would join the current Las Vegas Aces star and reigning WNBA MVP A'ja Wilson with an immortalized tribute outside of the Gamecocks' arena.
In nearly every country in the world, women only make up two to three percent of public statues, according to Statues for Equality.
"I want to be a dream merchant for other women, if that's what they want," Staley said, according to Greenville News. "I don't think it's ever a goal of anyone to say 'I want a statue,' but it allows you and everyone else to appreciate your body of work."
The actual Super Bowl LVII featured some Black history of its own, despite Staley's Eagles losing to the Kansas City Chiefs. Hurts and Patrick Mahomes II were the first starting Black quarterbacks to face each other in the big game. Hurts' agent, Nicole Lynn, was the first Black woman agent to represent a starting quarterback in a Super Bowl, and the Eagles' Autumn Lockwood became the first Black woman to coach in a Super Bowl.