Playboi Carti was recently arrested for allegedly choking his girlfriend after an argument over a paternity test, TMZ reports.
The woman told police that Carti, whose real name is Jordan Carter, grabbed her by the throat and pushed her. He also held her neck until she could barely breathe. She told cops she thought she was going to die.
The woman told police she's been in a relationship with Carter for two years, has lived with him since July 2022 and was 14 weeks pregnant at the time of the alleged incident on Dec. 20, 2023.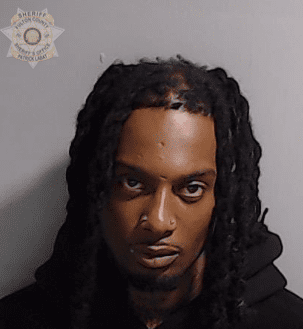 The woman told police she wanted to talk to Carter about the baby, which led to a conversation about a paternity test and an argument. She claimed the argument got physical. She told police a witness tried to break up the fight and when she escaped from Carter, she ran to her car, where she claims Carter attacked her again. She said she tried to use the car's SOS feature to call the police, when Carter put his hand over her mouth. When cops arrived, police said the woman had visible injuries to her neck, chest and back.
He was arrested for felony aggravated assault.
"Mr. Carter was falsely accused," Brian Steel, Carter's lawyer, told TMZ. "Pursuant to my communications with the Fulton County District Attorney's Office, this case will be dismissed without any prosecution or litigation."
Carter's ex-girlfriend and mother of his child, rapper Iggy Azalea, addressed the incident on Twitter.
"Imagine having a pregnant girlfriend and pretending they don't exist until it comes out like, too," Azalea tweeted. "And rarely visiting your actual son unless is [sic] because you're running from whatever problems ya got going on in Atlanta and the press with your serial abuse of women."