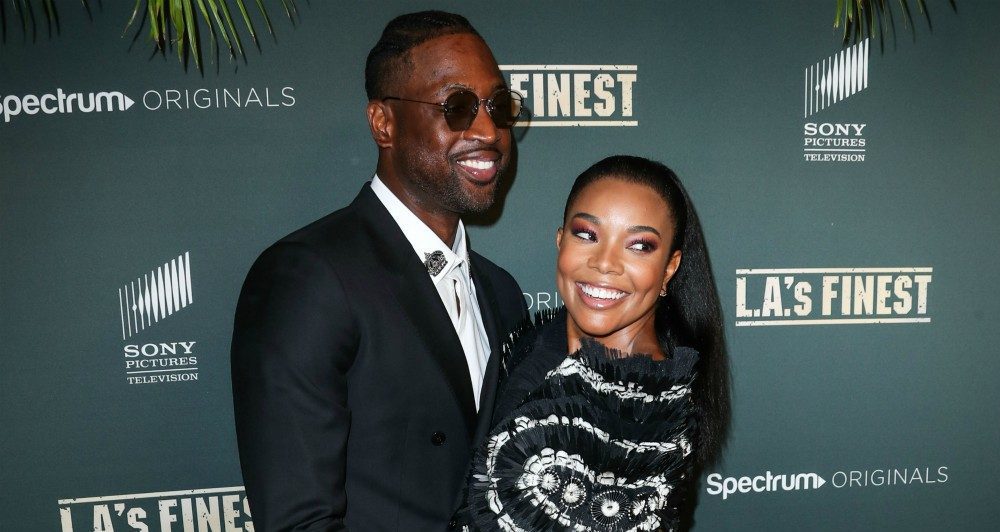 One of entertainment's most visible power couples is slated to receive the NAACP Image Award's highest honor.
NBA legend Dwyane "D-Wade" Wade and prolific actress Gabrielle Union will receive the Presidential Award during the broadcast of the NAACP Image Awards on Feb. 25, 2023.
"We're thrilled to present this award to Gabrielle Union-Wade and Dwyane Wade who together have consistently utilized their platforms to advance social justice and raise awareness to the inequalities existing in our country," said NAACP president and CEO Derrick Johnson in a statement obtained by The Hollywood Reporter. "We're proud to recognize the couple's tireless humanitarian work as they continue to advocate for equality and acceptance for all."
Previous honorees of the President's Award are the crème de la crème of Black achievers including Rihanna, LeBron James, Muhammad Ali, Rev. Jesse Jackson, Colin Powell, Condoleezza Rice, Shawn "Jay-Z" Carter, Lauryn Hill and Soledad O'Brien, with the 2022 honor going to Prince Harry and Meghan Markle.
D-Wade and Union have been steadfast in their stance to facilitate their transsexual daughter's transition to her desired orientation, which has inspired both admiration and derision in both public and private arenas.
"Gabrielle Union-Wade and Dwyane Wade are exemplary in their purpose-driven leadership and use of their collective platforms for good. This year's recipients of the NAACP President's Award are not just a timely signifier of the issues that matter most to the community; they are a testament to what is possible when one commits themselves to advancement in those areas. It is a great honor for BET to join the NAACP to amplify these issues and celebrate the leaders doing the work to drive change in our community."