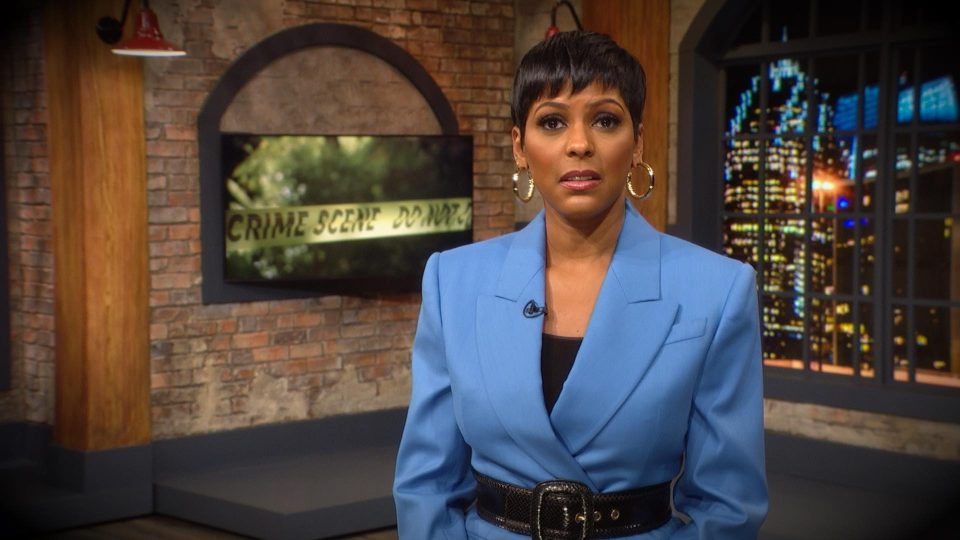 Crimes of passion are often the focus of today's trending news stories and television drama programs. The juicier the story, the higher the ratings and personal betrayal is a storyline that connects with most viewers in an intimate way.
Emmy Award-winning talk show host Tamron Hall is a trusted voice when it comes to crime and hard-hitting news. The former national news correspondent for NBC and daytime anchor for MSNBC hosted "Deadline: Crime With Tamron Hall" on Investigation Discovery and also premiered "Guns on Campus: Tamron Hall Investigates," which commemorated the 50th anniversary of the tower shooting at the University of Texas at Austin. Currently, Hall is focused on a new project that connects to a personal tragedy Hall has discussed publicly, but that will always be a source of pain. Her new Court TV series, "Someone They Knew" details the ultimate betrayal; violent crimes committed by someone close to the victim.
Hall has publicly shared details of her sister Renate's murder in 2014, and despite the case remaining unsolved, she and family members remain convinced her death was at the hands of an abusive boyfriend. Hall recollects not knowing how to reach her sister although it was clear she was in a dangerously toxic relationship.
"I didn't know how to talk to her about what was going on at the time. It's my hope that through programs like this, families and friends will understand that our biggest tools are our ears and our ability to listen," Hall explains.
"Someone They Knew" offers an in-depth look into individual crimes, allowing the viewers to get to know the victim and to feel the pain of those close to them. "I allow myself to feel the emotions," Hall responds about how she is able to narrate such heart-wrenching stories. "These are real people. The series allows us to put ourselves in the shows of the victims. They are mothers, friends, daughters and they've died, and we need to talk about them."
For Hall it was important to be a part of something that wasn't what she coins "glam crime."
"This show is an example of true journalism. The stories are based on facts — true crimes. Police were confused and perplexed by the crimes. As intriguing as the twists are, they are all real, they all played out in court and as journalists we are uncovering the story."
While she acknowledges some crime shows are built on sensationalism, Hall says it's important for people of color especially to have an opportunity to give a voice to their truth.
"When the pipeline is clogged up with clickbait and lies, it's sad. We need our stories based in truth because so many of our stories are not being told. There are a disproportionate number of Black storytellers. We need real journalism which consists of integrity, curiosity and the power of the platform."
Watch "Someone They Knew" on Court TV, Sundays at 9 p.m. EST.