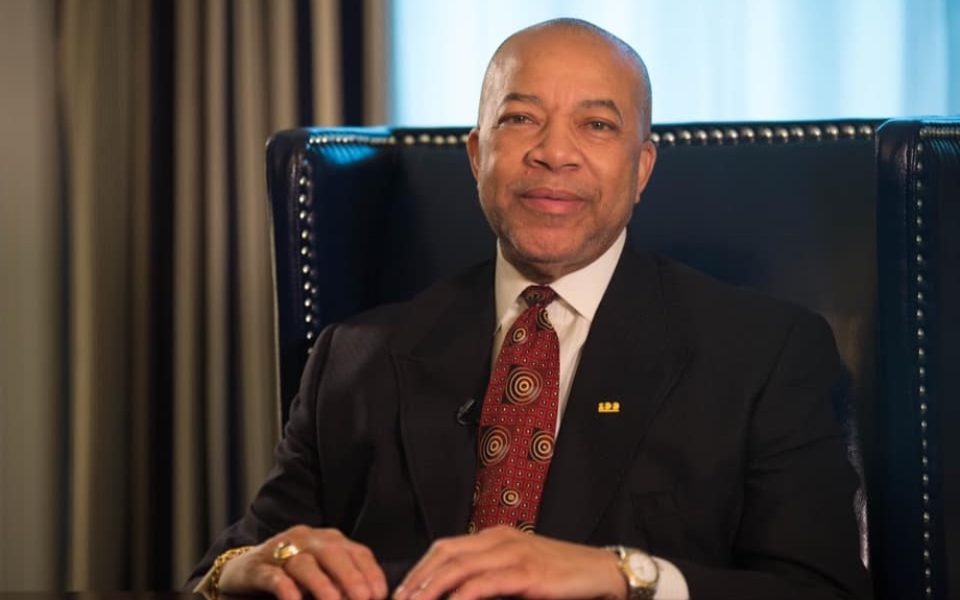 Thomas W. Dortch Jr. was the quintessential embodiment of the phrase "force multiplier." Everything that the multi-hyphenate business impresario and civic leader was immersed in grew exponentially and accomplished greater feats because of his keen business acumen and sagacious mentorship.
The indefatigable and seemingly ubiquitous Dortch, one of the pillars of modern Atlanta business and an eternal symbol of Black prosperity, has graduated this life as an Atlanta business icon at age 72. He leaves behind a seminal legacy that spans the spectrum of business, politics, civic life, education, activism that will be felt for generations to come.
Dortch's astounding list of accomplishments and multiplicity of ventures is only surpassed by the humanity he exercised in employing his gifts to edify and empower others to higher plateaus.
Dortch, who was born in Toccoa, Georgia, about 95 miles northeast of Atlanta, embodied leadership, exemplary interpersonal communication skills and business savvy early on, according to historymakers.com. After procuring his bachelor's and master's degrees from Fort Valley State University and Clark Atlanta University, respectively, Dortch quickly got into government where he became an associate director of the Georgia Democratic Party. He eventually became the first African American state director for legendary Sen. Sam Nunn, then an unprecedented accomplishment in the U.S.
In 1986, Dortch joined the 100 Black Men of America, Inc. and quickly rose to become its president and was later elected as the chairman of the 100 Black Men of America's National Board of Directors. In this capacity, Dortch spearheaded the organization to wield international influence for the cause of Black youth empowerment.
That same year, Dortch launched the National Black College Alumni Hall of Fame Foundation, Inc., which has since disseminated over one million dollars in scholarships to students attending HBCUs.
In 1994, Dortch founded his own multifaceted consulting firm TWD, Inc. and Atlanta Transportation Systems, Inc., and became chairman and CEO of Cornerstone Parking, and managing partner of FAD Consulting, LLC. He also co-founded the Georgia Association of Minority Entrepreneurs (GAME) as a powerful mechanism to advocate for minority business development. As a result of his experience, expertise and almost preternatural ability to connect and create bonds with a plethora of people, Dortch became one of the nation's most prolific public speakers. His book, The Miracles of Mentoring: How to Encourage and Lead Future Generations is another vehicle Dortch used to enlighten on the plethora of benefits of empowering others.
His august career and altruism garnered praise and awards from across the country. Dortch was awarded the Presidential Citation for volunteerism, the Martin Luther King, Jr. Distinguished Service Award, Atlanta Business League's Business Hall of Fame, the Concerned Black Clergy's Salute to Black Fathers Leadership Award, and most recently, legislation was introduced for his receipt of the Congressional Gold Medal for his monumental contributions to the country.
Moreover, both of Dortch's alma maters have created tangible testimonials to immortalize him: Clark Atlanta University has founded the TWD Institute, while Fort Valley State University has named a building in Dortch's honor.
Dortch is survived by his wife, Carole, his five children – Bridgette, Mark, Thomas (Jeniece) III, Angel, and Mulu (Zelealem) – 14 grandchildren; and sisters, Juanita Dortch Nickens and Marie Dortch Lucas.