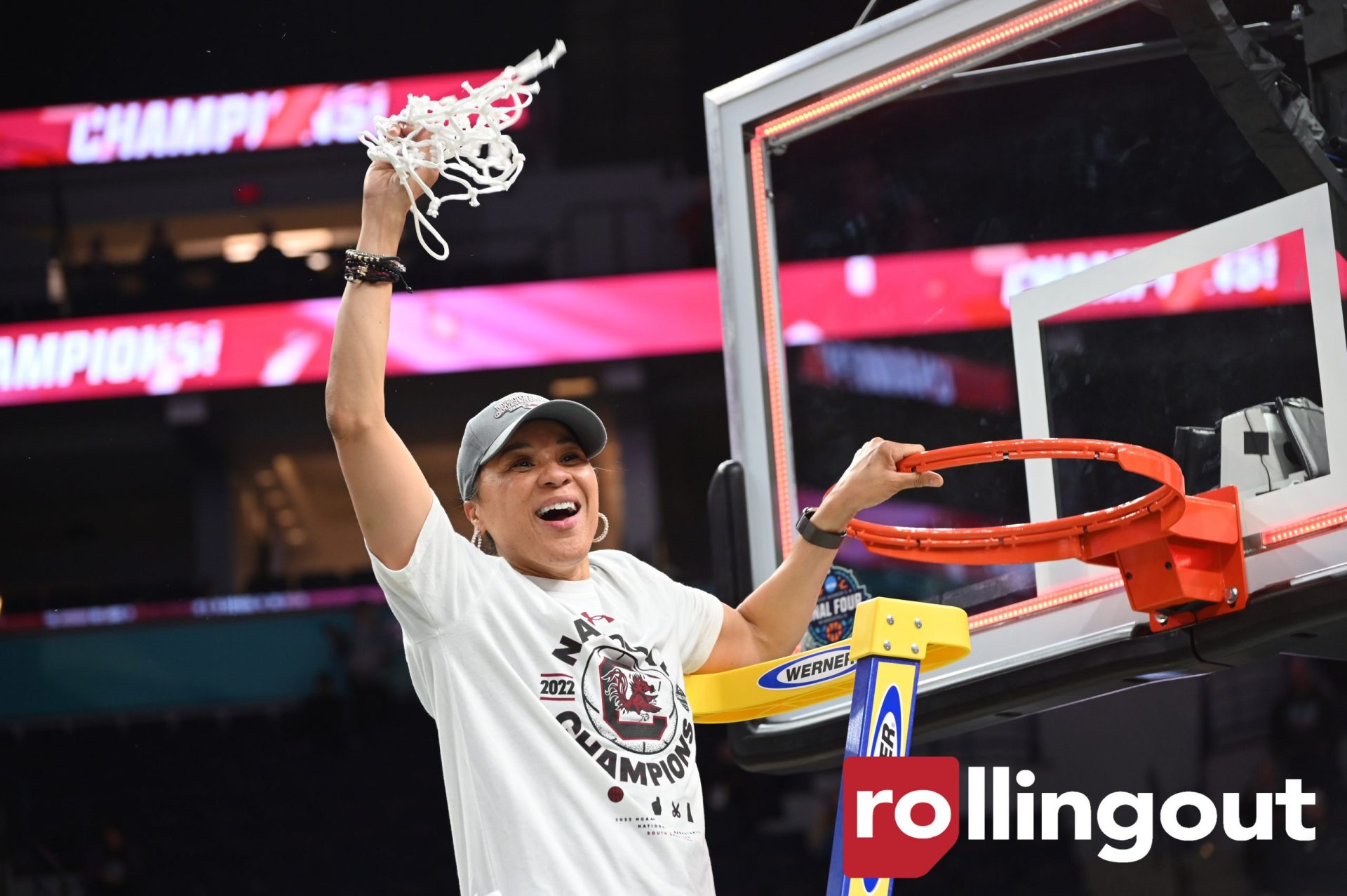 Black women are once again at the epicenter of college basketball going into the national tournament.
Niele Ivey, the first Black coach in Notre Dame's history, led the Fighting Irish to an ACC regular season championship with a 68-65 win over Louisville on Feb. 26. It was also the Irish's first win at Louisville since 2016. Notre Dame won despite losing its best player, Olivia Miles, to a knee injury.
"Super proud of the group for winning on the road in a defensive, physical game," Ivey said, according to a program press release. "It's a testament to where this program is trending and to this team. Every person who has been a part of this team had a part in this win."
Dawn Staley led the South Carolina Gamecocks to an undefeated 29-0 regular season. The 73-63 win over Georgia on Feb. 26 clinched the program's first undefeated regular season and another SEC regular season championship.
For USC fans Iris and Arthur Dawson, the two Savannah, Georgia, residents flipped from rooting for UCONN to the Gamecocks once Staley got to town.
"I think she shows there's absolutely nothing any Black girl can't do," Iris told rolling out. "She is the epitome of what our forefathers dreamt of, so everybody can latch on to her as an authentic star."
In the SWAC, Jackson State coach Tomekia Reed continued leading the Tigers to the program's conference dominance. JSU is now 14-1 in SWAC play with a 66-43 win over Texas Southern. Jackson State, which has won three back-to-back conference titles, celebrated last season's regular season conference title over the weekend as well.
Lord I thank you! https://t.co/PhwkppMiqF

— Tomekia Reed (@CoachTReed) February 25, 2023
The NCAA Tournament's first four games are set to begin on March 15 and 16.