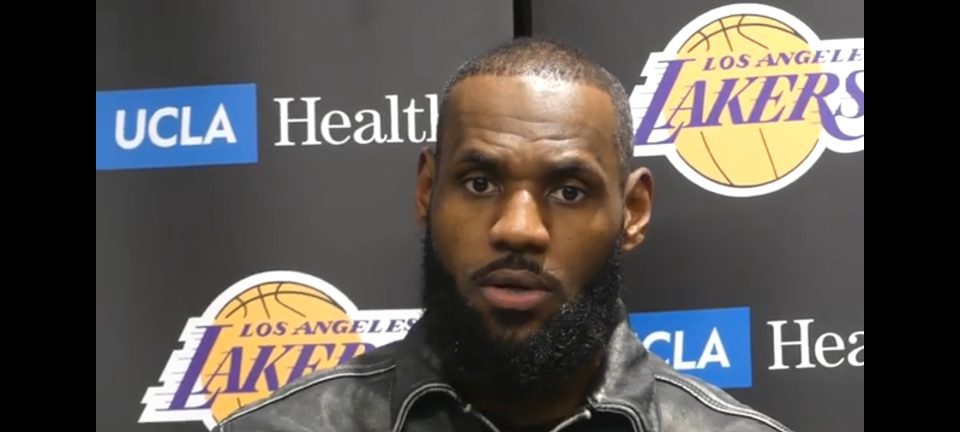 LeBron James is crushed that he has been sidelined indefinitely with a possible major foot injury he suffered during the dramatic come-from-behind win over the Dallas Mavericks on Sunday, Feb. 26.
Overcoming the 27-point deficit to vanquish the Mavs, 111-108, represented the high point of a tumultuous season for James and the Lakers, who were seemingly stuck in the basement of the Western Conference. But the low point of the season may be the fact that James has been ruled out just as the Lakers were surging for the first time this year following the shocking trade additions.
With only 20 games left in the season, the Lakers sit at No. 11 in the West, just one game away from qualifying for the play-in tournament to determine which teams will get into the postseason.
This is why King James is enraged that he suffered a freak injury at the most inopportune time, and he unloaded his feelings to his 147 million Instagram fans by figuratively shouting, "F-n sucks!!!!" followed by multiple screaming emojis and sad faces.
The Lakers are 4-1 since the trade deadline, which brought in versatile players and shooters, guard Malik Beasley, forward Jarred Vanderbilt and point guard D'Angelo Russell. Simultaneously, the Lakers were able to finally unload malcontent Russell Westbrook, who is now playing for the in-city rival Clippers. 
Actually, the Lakers are undefeated since the trades with LeBron in the lineup. He took a couple of games off after surpassing the legendary Kareem Abdul-Jabbar as the NBA's all-time leading scorer.