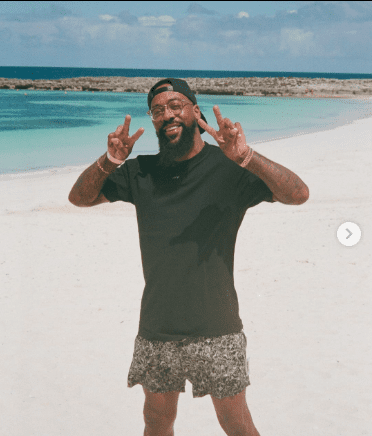 Larsa Pippen claims that the GOAT, NBA legend Michael Jordan, endorses her relationship with his eldest son Marcus despite their 16-year age difference.
"The Real Housewives of Miami" star, 48, explained to the eponymous host of the "Tamron Hall" show that she has even been to MJ's house and has even met the father and biological mother of Marcus, Juanita Jordan.
"Yeah, I feel like we're great, yeah," Larsa told Hall. "I feel like – we've spent holidays together and it's good. We're in a great place."
Marcus Jordan, 32, and Pippen, 48, the former wife of NBA Hall of Famer Scottie Pippen, went Instagram official in late 2022 after coyly evading questions about their relationship.
Hall addressed the elephant in the room, the wide age gap between Pippen and Jordan, with Pippen responding that it never bothered her.
"I've dated guys a lot older than me — Scottie is 10 years older than me — so I don't really view age as you're mature or immature," she explained to Hall. "I don't feel like that determines if you're mature or not. I feel like if you can drink at 21, you can go to war at 18, there's different circumstances."
Another topic of discussion is the years-long feud between Michael Jordan and Scottie Pippen despite the fact they won six championships together for the Chicago Bulls in the 1990s. Larsa Pippen said their beef does not impact her nor dull her current romantic bliss.
"I can't basically explain how someone else feels," she said of her ex-husband, with whom she shares four kids. "I feel like I live my truth, I'm happy. I feel like we get along, he's my best friend."
In the end, Larsa Pippen wishes folks would be happy for her since she has found love again.
"For me being someone who was married to an athlete, it's really hard. You get scrutinized a lot," she explained. "People don't think you should have a life once you get divorced. They think once you're divorced, you're done. And I feel like I've overcome so many different obstacles because I feel like I should have love, I should be able to date who I want. I should be able to live happy and go wherever I want to go and not be judged every time I'm with someone."