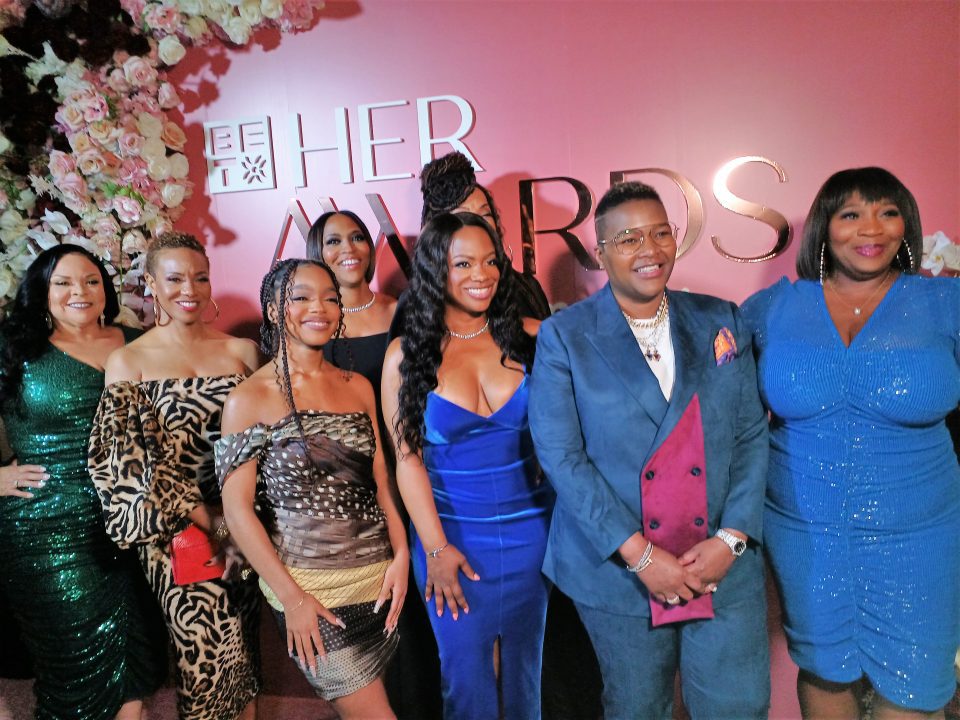 ATLANTA – Black women christened the relatively new Thompson Buckhead luxury hotel with the 2023 BET Her Awards to celebrate the accomplishments of remarkable Black women across multiple genres.
Singer Kandi Burruss, comedian Kym Whitley, actress Marsai Martin, rap legend MC Lyte, Sam Jay, and Thasunda Brown Duckett were bestowed honors for their work inspiring women to pursue their passions and achieve their dreams.
Sponsored by Walmart, the BET Her gala illuminated the achievement of Black women under the mantra of "Black Love, Black Joy, Black Pride, and Black Power."
"Black women are the backbone of their communities," said Tavia Pitts, senior vice president of ad sales at BET Media Group. "For centuries Black women have done it all, displaying strength and grace that flows naturally in every act. It is an honor to have the "BET Her Awards" return to celebrate the incredible Black women who contribute to society and show unparalleled resilience and courage to propel our communities forward."
Tamela Mann always delivers! 🎤 @DAVIDANDTAMELA #BETHerAwards #WomensHistoryMonthBET #BlackGirlMagic #WomensHistoryMonth pic.twitter.com/PXntuK20rl

— BET Her TV (@BETherTV) March 6, 2023
The elegant soiree was hosted by TV personality Bevy Smith and featured performances by gospel great Tamela Mann and lyrical lioness MC Lyte.
Burruss was bestowed the LOVE Award for her contribution to the discussion of love and romance while navigating her award-winning career.
Growing, glowing, and achieving all the success! Congrats @marsaimartin! 💐 #BETHerAwards #WomensHistoryMonthBET #WomensHistoryMonth #BlackGirlMagic pic.twitter.com/mVOGOtEsyG

— BET Her TV (@BETherTV) March 6, 2023
Martin, now known as the youngest Black executive producer in history, was given the RISING STAR Award as presented by American Express. 
Stand-up comic and Emmy-nominated writer Sam Jay was honored with the PRIDE Award by Discover because of her amplification of the efforts toward LBGTQ+ community inclusion. 
The LEGEND Award, presented by Walmart, was given to MC Lyte, a lyricist, motivational speaker, DJ, voice-over artist, entrepreneur and hip-hop pioneer who inspired a generation of young women into the music industry. 
The POWER Award was given Thasunda Brown Duckett, president and chief executive officer of TIAA, which is annually gifted to a successful woman business owner and corporate leader who supports Black women's initiatives.