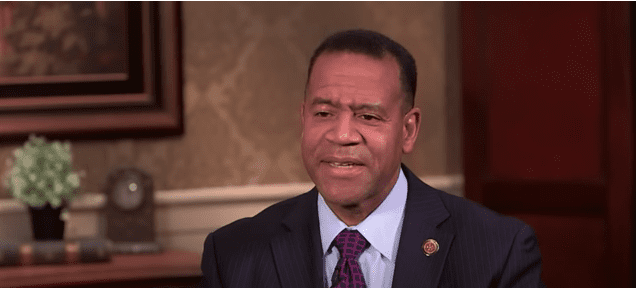 A former Atlanta fire chief said it was God's divine plan to have millions of Africans stolen from their country and forcibly shipped to America as slaves. 
Kelvin J. Cochran, who is Black, stated this during his lecture during the Georgia Department of Labor's Black History Month event, NBC News reports. 
"Slavery in America did not catch God by surprise," Cochran sermonized during his lecture. "In his sovereignty, God … allowed Africans to be brought to America as slaves. Africa was on the eve of social, spiritual and economic catastrophe and famine — still going on today. So, He brought 6 million Africans to America through the Middle Passage as slaves."
Cochran added in the YouTube video that "Just as it was God's divine plan to enslave the nation of Israel," God's sovereignty "allowed Africans to be brought to America in bondage. It has been a part of God's divine plan from the beginning of time." 
Cochran first came to national prominence when he was called by President Obama to serve as the U.S. Fire Administrator from 2009-2010. This distinction followed the illustrious career that saw Cochran serve as the fire chief in his Shreveport, Louisiana, hometown (from 1999 to 2008) as well as in Atlanta (2008-09). 
The self-titled Christian conservative Cochran went from famous to infamous when he was fired as the Atlanta fire chief in 2013 after he handed out his Bible-based study book, Who Told You That You Were Naked? which condemned homosexuality as a "sexual perversion" and compared it to "bestiality." Eventually, Cochran won a $1.2 million settlement after he sued Atlanta City Hall for being terminated over his religious beliefs.
Therefore, those who know Cochran are not surprised by his sweeping rhetoric when it comes to slavery.
"Here's the bottom line — we all came here on different boats, but now we're in the same boat," Cochran continued in his speech. "And if we can only quieten our souls long enough, to look at the sovereignty of God in our history, his goodness and his mercies, we would all cry out together, 'I will bless the Lord at all times. His praise shall continually be in my mouth.'"
Cochran then added: "I thank God for America, and I thank God for American history."