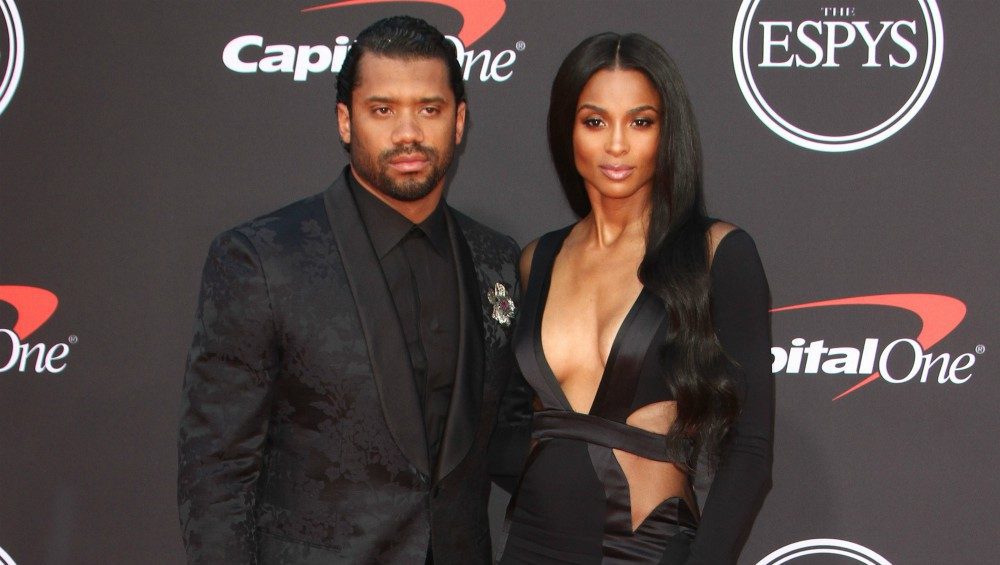 Songstress Ciara whipped up social media like a funnel cloud when she attended a post-Oscar party titillatingly close to naked – save for some barely there coverings.
The "Goodies" singer had all of her … uh … goodies out for public consumption as her svelte physique was covered with barely-there pasties and a microscopic thong. She posted the photo montage of herself at every angle for her five million Instagram followers that had eyeballs bulging and eyebrows raised.
She flossed see-thru net
Some fans believe that Ciara is doing too much in these streets to get attention.
"This screams I'm unhappy," one commenter wrote under her Instagram post. "ABD please give me attention."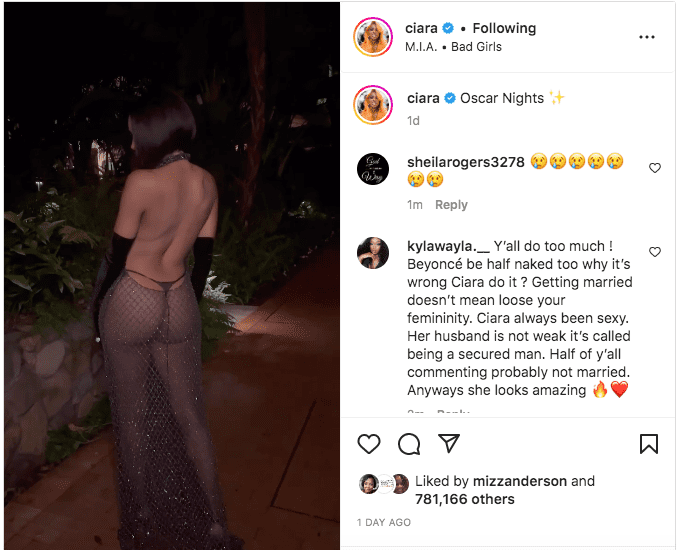 Another commented: "Cici, I have always been a fan but you either going to serve God or be in the streets … Please just pick one tho. Here's a scripture for you – Revelation 3:16."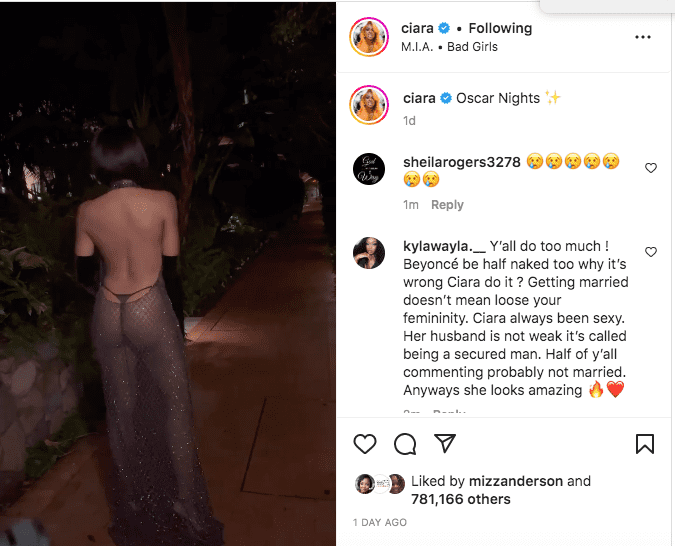 More comments criticized her husband, with fans upset that the NFL player "let" his wife out of the house in such a revealing outfit.
Others pilloried Ciara's husband, quarterback Russell Wilson, for allowing her to step out of the house in such risqué wares.
"I love Ciara but hell no … Russell, you let you wife walk out naked," a fan penned.  "Bro you got to step up…."
Cishet men are still mad at Ciara for leaving Future 10 years ago and it's so funny to me. pic.twitter.com/R0Bh2ky6Z1

— Sisa (@TheTitanBaddie) March 14, 2023
I'll never understand how Ciara lives in ya'lls heads rent free pic.twitter.com/oVrhmozV2B

— Aye Yo B (@BeSmoove7) March 14, 2023
Ciara the queen of setting the internet on fire and not giving a single fuck. Sis on her Instagram talking about skin care like y'all aren't currently livid about this dress. We have to stan 😭 pic.twitter.com/MoTMs4KMOY

— Nye (@itgirlnye) March 13, 2023