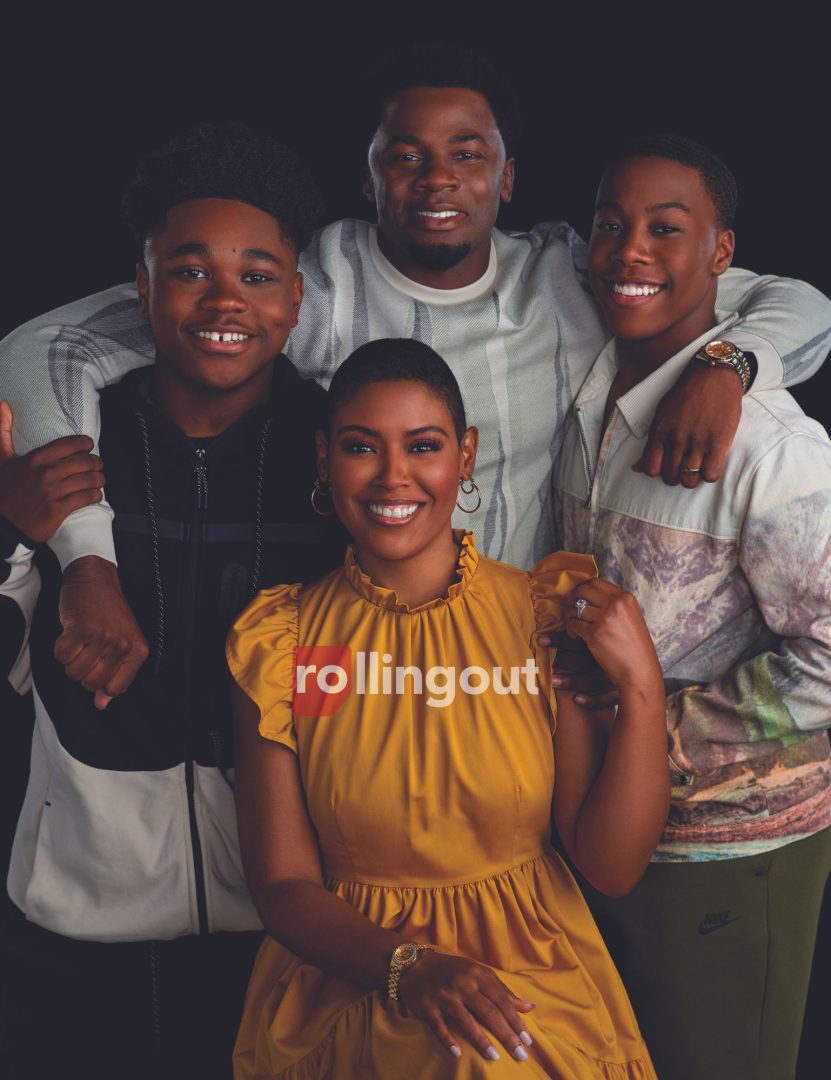 It's common knowledge that team sports are a key factor in teaching young people accountability, dedication and leadership skills. However, for many young Black boys, basketball or other sports are their only opportunities for mentorship and a sense of belonging.
Disney's newest series, "The Crossover" which stars up-and-coming actors Jalyn Hall and Amir O'Neil as twin brothers Josh and Jordan is expanding on the notion of athletic and academic prowess for aspiring students.
As brothers Josh and Jordan go through the rigors to achieve greatness like the rest of their teammates, their commitment is more intense and complicated by the fact that the team coach is also their father. Their patriarch Chuck Bell — played by veteran actor Derek Luke —  is also a former professional ball player which ups the ante for the twins to follow in his larger-than-life footsteps. 
While being coached by their father may be especially distressing, the twins' encounter additional pressure as their mother has taken on the position of school principal. Actress Sabrina Revelle plays Crystal Bell the mother of Josh and Jordan and wife of the former professional baller turned high school coach.
The family dynamics present a delicate balancing act but that's just the tip of the iceberg with this series based on the critically acclaimed children's book, The Crossover by Kwame Alexander. To understand the series, it's important to know the story is told completely in poetic verse by the main character Josh, aka Filthy. The novel, which received the 2015 Newbery Medal and a Coretta Scott King award, remains culturally relevant connecting poetry to hip-hop with Josh's lyrical talent.
Casting Jalyn Hall to play the lead character Josh, adds and an additional layer of credibility with a young audience. Hall is a regular on the wildly popular "All American" sports-driven series, but he also played Emmit Till in the 2022 biographical film Till.
The 16-year-old noted the connection between Emmit Till's experiences as a teenager and his own and even that of his "Crossover" character.
"There has obviously been a lot of progress, but unfortunately things aren't as different as one would think. You can watch the news and see young Black men are still being killed and treated unfairly. My mother has had to warn me about being stopped by police, etc. It's something that parents have to talk to their children about today, so yes, there has been a lot of progress but not as much as people would like to say," Hall opines.
Playing Josh Bell has been a treat for Hall as basketball is a sport he excels in. "I would say basketball comes the most natural to me," he shares humbly.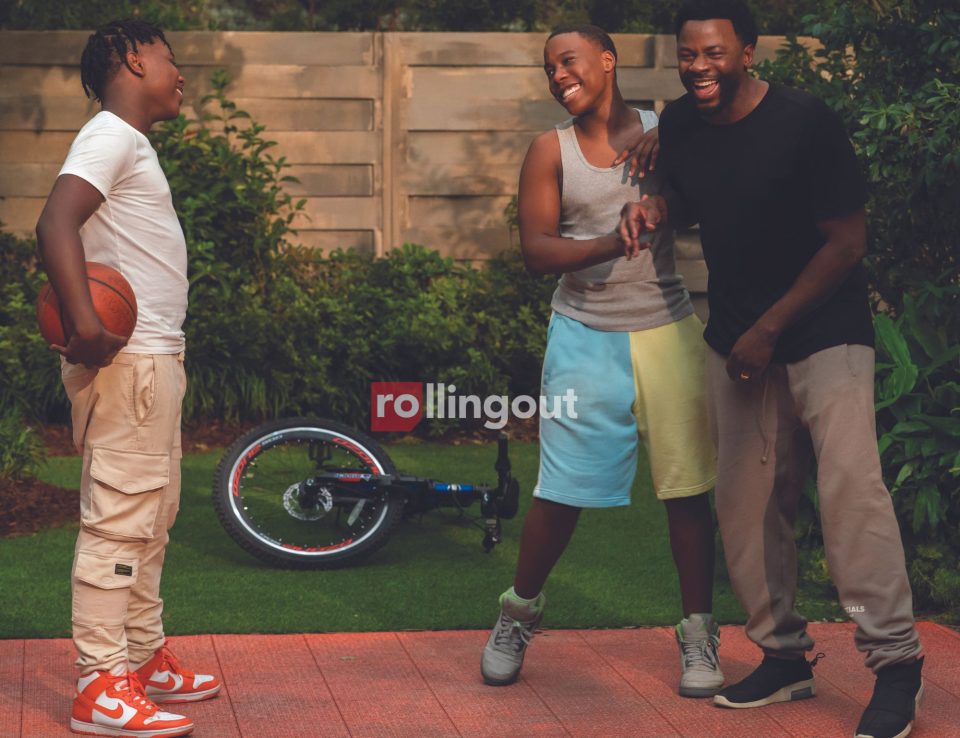 Amir O'Neil, ironically, is a twin in real life. O'Neil says Hall spent a lot of time with him and his brother Amari.
"My mother started calling us triplets because he was with us all the time leading up to shooting. I think he learned a lot about what it's like being a twin. There is definitely a special connection and bond that twins have that other siblings don't," O'Neil says.
O'Neil's character Jordan deals with ADHD and he says it was something he took very seriously when preparing for the role.
" 'The Crossover' deals with a lot of things that are a part of young people's lives. I know a lot of people who deal with ADHD and take medicine for it like Jordan, so I tried to do as much research as I could so that I represented it well. I'm glad the show talks about mental health and does it from a place of positivity and no shame," he says.
"The Crossover" is a coming-of-age story that offers a glimpse into the maturation process of two young Black boys growing into men in a country that offers challenges and obstacles at every turn. The series showcases the twins dealing with peer pressure, romance, self-actualization and so much more all set against the backdrop of the basketball court. The family unit portrayed in the series is not perfect but it is solid and the viewer gets a front-row seat to how different variables affect each brother in a very different way, yet the one constant is their unbreakable bond.
Hall's character expresses his joy, pain, and everything in between by spitting lyrical prose that easily underscores his love of hip-hop. Hall considers himself a lyrical connoisseur and names TikTok influencer Foggie as his favorite lyricist. O'Neil is quick to disagree with his TV twin and exclaims without hesitation, "It's not even a question, Kendrick Lamar, hands down!"
"The Crossover" premieres on Disney+ on April 5.
Artwork provided by Disney