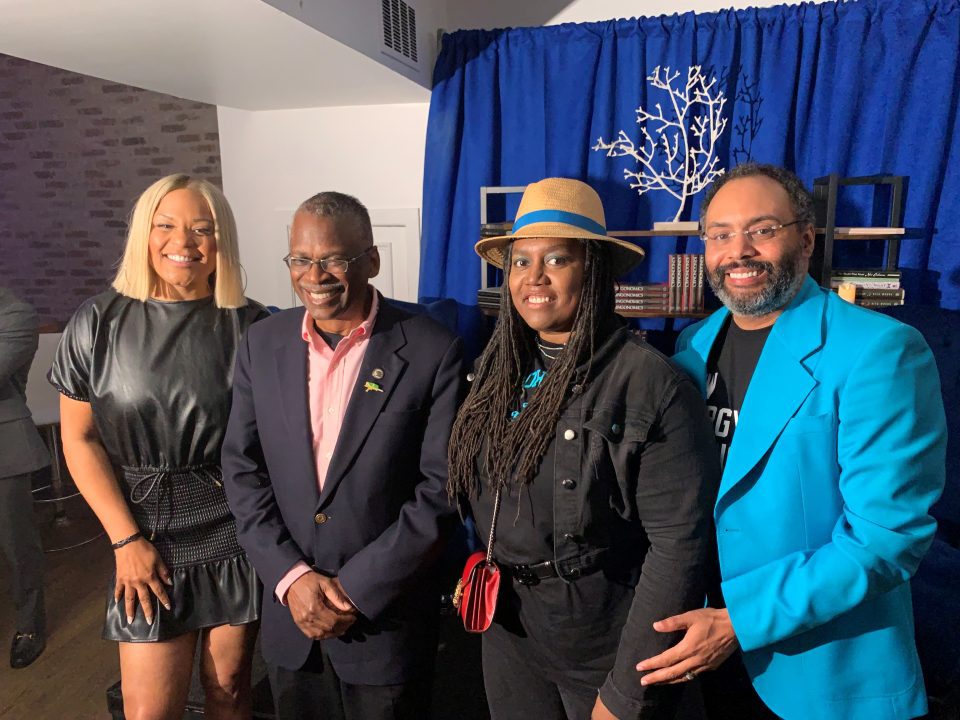 Rodney and Shanterria Sampson have spent the last 10 years building OHUB into Atlanta's leading inclusive, tech-forward, nurturing and very successful hub for all things tech and Black. Now, they've come together with the Greater New Orleans Inc. Regional Economic Development, Finance New Orleans and other community-based groups to bring economic growth, prosperity and ownership specifically in the energy tech field to Black and Brown people in New Orleans.
OHUB has a mission to create racial equity and multigenerational wealth in the fourth industrial revolution. So, it was very appropriate that the kickoff event on Friday night at New Orleans Art Bar featured a "fireside chat" with Lonnie Johnson, rocket scientist, inventor of the Super Soaker, holder of over 140 patents and owner of Johnson Research company. Johnson spoke of some of the challenges he faced both working in large organizations as well as being a Black inventor and business owner. His go-to formula is "research and perseverance." He gave examples of how living those two actions together have been instrumental in creating his success.
Sampson shared the vision regarding how knowledge, mentoring and capital investments will be made in the New Orleans Black energy tech sector. OHUB will be accepting business plans, ideas and pitches from the business community, review those applications and go through an extensive process to narrow down to five winning companies who will receive large direct capital investments.
The further benefit of this program is that many of the companies involved will receive valuable feedback, mentoring, and all will have opportunity to be a part of this new, dynamic ecosystem. OHUB invites you to join their global community for exposure to the skills, careers, startup opportunities, capital and investment required to thrive in the fourth industrial revolution and beyond. This is the collective path to shared prosperity and multigenerational wealth with no reliance on preexisting multigenerational wealth.