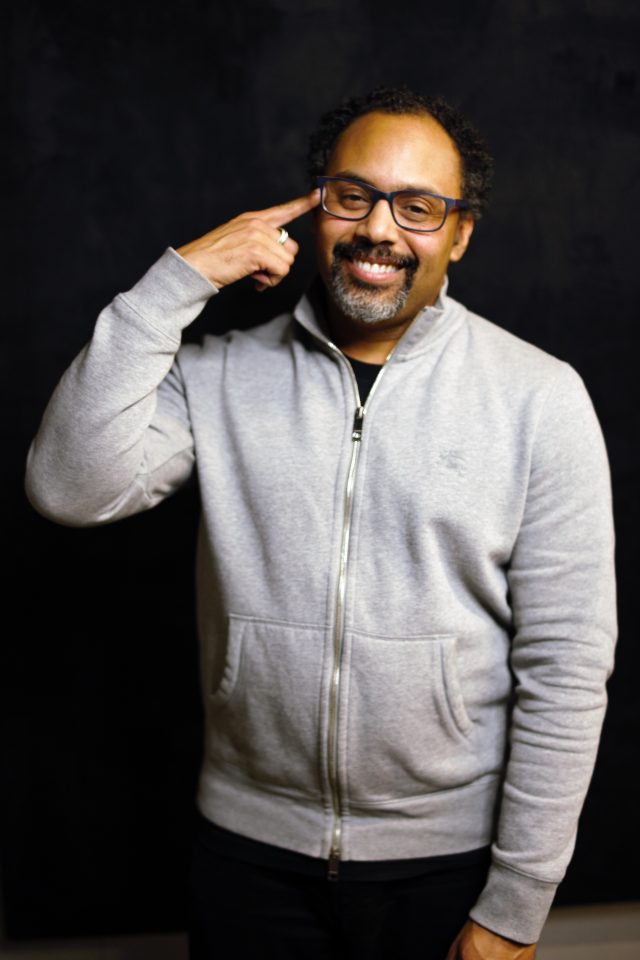 In a time where technology is more relevant than ever to our future, Rodney Sampson understands the importance of Black people in the tech space and is working to diversify the field. He was the first Black person in Atlanta to successfully raise seven figures to launch and grow his startup.
In 2013, Sampson co-founded Opportunity Hub to help eliminate barriers to people of color starting and building companies. It followed the successful release of his 2012 book Kingonomics: Twelve Innovative Currencies for Transforming Your Business and Life Inspired by Dr. Martin Luther King Jr. In 2015, Opportunity Hub merged with TechSquare Labs — a corporate innovation lab, seed fund and creator of the $100,000 Atlanta Startup Battle.
Today, he serves as executive chairman and CEO of Opportunity Hub. He is also a nonresident senior fellow in the Metropolitan Policy Program at The Brookings Institution, a nonprofit public policy organization in Washington, D.C., and a professor of entrepreneurship at Morehouse College in Atlanta. He previously served as the first head of diversity at Mark Burnett Productions, executive producers of ABC's "Shark Tank."
Sampson shared with rolling out why Atlanta is considered the Black mecca.
When did you fall in love with the city of Atlanta?
Having the opportunity to watch Atlanta scale and grow into what it is today means you have to remember the Atlanta when it was dirt roads. I'd have to say I fell in love with Atlanta at birth. It's just something about being from this place. Even before it was called a Black mecca, seeing Black people in every viable position of influence was just an incredible thing growing up. I know a lot of people that come here from other places don't see that degree of Blackness in any place other than the continent. Being able to see that is why I love Atlanta.
What about Atlanta makes it a Black mecca?
It was when Maynard Jackson was elected mayor and Delta had been relocated to Macon, Georgia, after the segregationist governor in Alabama [George Wallace] said, "Segregation now, segregation tomorrow and segregation forever." [The] Industry shifted to Georgia. They were negotiating for Delta to have a terminal at Atlanta's new airport. Maynard negotiated for 35 percent of the contracts to go to minorities and women. That's what created a new base of Black millionaires in the city. We had the Herman J. Russells and his contemporaries that have been doing business since the '50s and fueling the civil rights movement. When you come forward into the '70s and the early '80s, it was that foundation that allowed Atlanta to become known as the Black mecca.
What cultural assets in Atlanta have contributed to its global reputation as the Black mecca?
Looking back through history on how we've been an innovative and entrepreneurial community, we call that the Atlanta way. We had Dr. King, but we also had Dr. Hosea Williams, who was a scientist and engineer, as well as B. E. Mays. Atlanta has just had a density of some amazing men and women anchored by our historically Black colleges and universities, Black houses of worship and other organizations.