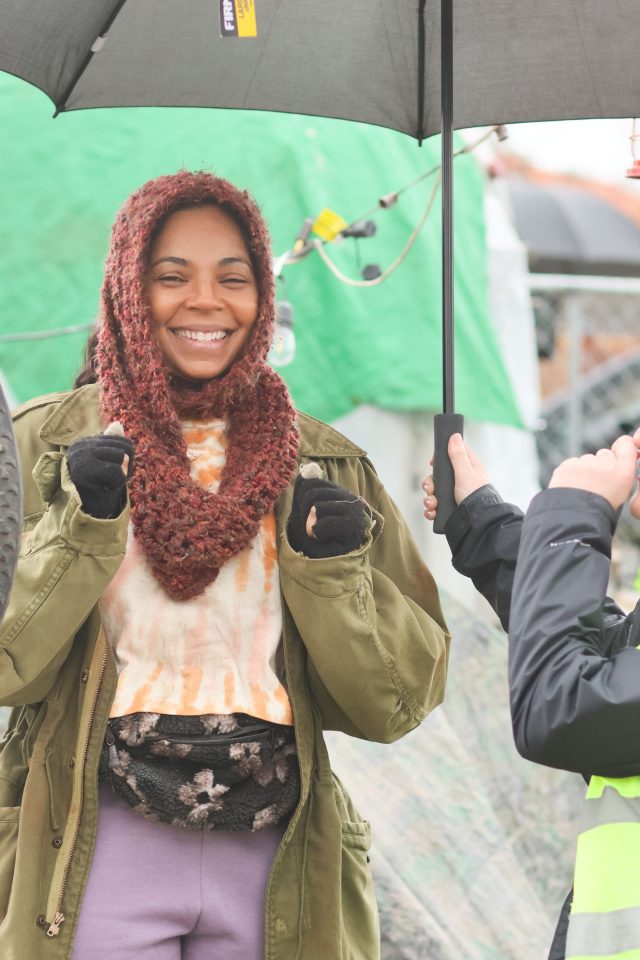 Grammy Award-winning singer Ashanti continues to hone her acting chops. In her newest film, No Address, Ashanti portrays Violet, an Iraq veteran who suffers from post-traumatic stress disorder and has turned to drugs as a coping mechanism. The "Foolish" singer sat down with rolling out to discuss her role in the film and how she prepared to play a character of such magnitude. 
What attracted you to this film? 
What attracted me to the project was that I've never seen anything like this being showcased on a platform that creates the much-needed awareness that this situation is not getting. I think that the character Violet is something completely different from anything I've ever done. She's the complete opposite of my life. There are some similarities in our personalities, but it's just the project has such an important message, and it needs to be heard and seen. And whatever I can do to to help create some kind of change or some kind of resolution, I want to be a part of it. It's a beautifully written story that I think will resonate with so many people.
How did you prepare for this role and where did you draw inspiration from?
These are all real and authentic stories. The writers went to different parts of Sacramento, [California]; San Francisco and Los Angeles and sat down to get the stories from real people surviving on the streets. They were able to tap into and channel these stories, and for me, it was so different and authentic. Some of the stories are unfortunately very common. These are people that are human and need compassion. 
Were there any specific scenes or moments that were particularly difficult for you?
Oh, yes! There were definitely moments that were difficult. … I feel like [when you are] becoming a character, sometimes it pushes you to boundaries that are uncomfortable. I feel like there are definitely a couple of scenes that were not great for me mentally, but in the end, it looked amazing.
What impact do you hope this film will make in regard to raising awareness of addiction and mental health struggles and homelessness?
I hope that this film creates enough awareness for us to find a solution. There are certain people that are billionaires with more money than you could ever use, but there are millions of people that are living on the street, going [through] garbage cans for food, and not having water or clothes. It's hard for me to understand how are we in that space. There's got to be something that we [can] do to help fix that problem. We have to fix it, and I want to create awareness and compassion that these are people. Not everyone is lazy and doesn't want to work. Not everyone just blows their opportunities. There are some people that unfortunate things happen to, and it's out of their control.