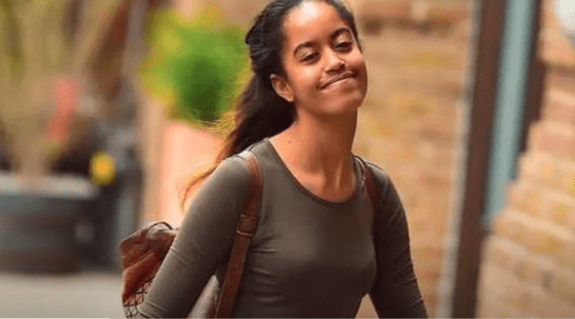 Malia Obama's metamorphosis from America's first daughter to a full-fledged Hollywood filmmaker is nearly complete.
Barack and Michelle's eldest daughter will create her first film, a movie short, under celebrated actor Donald Glover's production company, Gilga, GQ magazine reports.
The cast and crew on the critically acclaimed cable series "Swarm" have already heaped effusive praise on Obama's writing skills and creative mind. Last year, E! News reported that Glover said she was "amazingly talented," while co-creator Janine Nabers told Vanity Fair that Obama is a "very professional person. She's an incredible writer and artist."
Before the young Obama even got started on the unnamed film, Glover told GQ during his cover story that he and his team had a sobering discussion with the budding moviemaker.
"The first thing we did was talk about the fact that she will only get to do this once," Glover said. "You're Obama's daughter. So if you make a bad film, it will follow you around."
Fam Udeorji, Glover's creative partner at Gilga, said "Understanding somebody like Malia's cachet means something. But we really wanted to make sure she could make what she wanted — even if it was a slow process … It's more about diversity of thought than just, like, diversity for optics. You know what I mean?"
Per Hollywood etiquette, the name and subject of the movie are tightly-guarded secrets. And there is no word yet if Malia Obama will direct the film short she is creating.