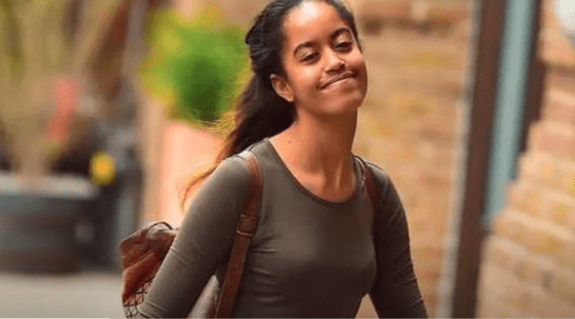 The Amazon Prime hit series "Swarm" is already generating a blizzard of chatter due to the graphic sex scene involving singer Chlöe Bailey and actor Damson Idris. The commotion was amplified even more when the world was introduced to Rory Culkin, the brother of Macaulay Culkin of Home Alone fame, when he showed his genitalia in the series.
The media has now learned that Barack and Michelle Obama's eldest daughter Malia was praised by her colleagues for her dynamic writing skills and contributions that included some "wild" story ideas.
Donald Glover heaped effusive praise on the former first daughter during an interview with Vanity Fair, calling Obama an "amazingly talented person."
Janine Nabers, the showrunner who launched the series with Glover, recently told "Entertainment Tonight":
"Some of her pitches were wild as h—, and they were just so good and so funny," Nabers said of Obama. Together, Obama and Nabers wrote the "Girl Bye" episode together. "She's an incredible writer. She brought a lot to the table. … She's really, really dedicated to her craft."
Nabers added that Obama seamlessly integrated herself among the cast and crew on the set of "Swarm."
"I'm really excited for everyone to get to know her work, and the work of the writers on a show."
Nabers' sentiments were echoed by Dominique Fishback, who turned in a riveting and chilling performance in the lead role of Dre, an obsessed fan of a pop icon.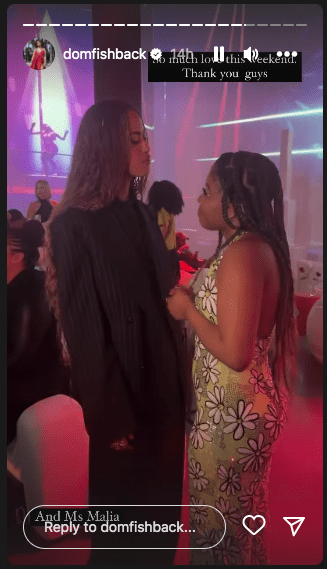 "It was nice to know that she was going to be on it," Fishback said of Obama. "And that we had different voices and different generations involved in making the show. It was pretty cool to meet her. I think she's dope."
Looks like it's paying handsome dividends for Malia Obama and sister Sasha to trade in the East Coast for the West Coast and pitch their tent in Southern California.