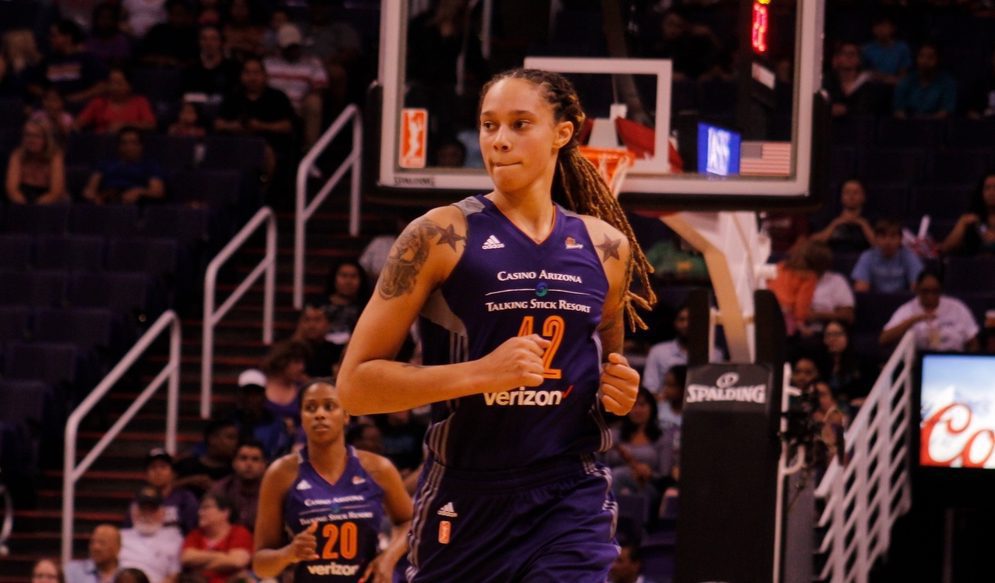 Brittney Griner is ready to speak.
Days ahead of the start of the 2023 WNBA training camp, Griner will be the focus of a Phoenix Mercury press conference at noon EDT on April 27. The press conference will be live-streamed on the Mercury YouTube channel and ESPN.
"The three-time WNBA Champion Phoenix Mercury will hold a press conference with center Brittney Griner in advance of the team's 2023 training camp," the Mercury's announcement read. "Griner will answer questions about returning to the court with the Mercury and the 2023 season but will not address her time in Russia."
The availability also won't allow 1-on-1 interviews.
It's the first time Griner has spoken to the media since being released from a Russian prison in December 2022. Griner was released in exchange for Viktor Bout, a Russian arms dealer. Griner was arrested in February 2022 after Russian authorities found a vape cartridge in her possession at the airport. Griner played basketball in Russia during the WNBA offseason for $1 million a year. The initial arrest happened around the time America advised its citizens not to travel to Russia due to the country's conflict with U.S. ally Ukraine.
Griner is expected to write a memoir about her experience behind bars in Russia.
After Thursday's press conference, the Mercury, Griner and the Bring Our Families Home Campaign will unveil a mural outside of Footprint Center that brings awareness to those wrongfully detained abroad.
On the court, Griner is one of the greatest players ever. She's a two-time Olympic gold medalist and was named one of the greatest 25 players in WNBA history in 2021. Her ability to dunk has changed the way women's basketball is played.